Prime LMS With Video Conferencing Integration (2021)
Most Useful Learning Management Systems With Video Conferencing
Do you find it hard to make the right LMS choice when it comes to remote training? Are you looking for an LMS that integrates with webinar tools? You've landed on the most relevant top list. Finding an LMS with video conferencing capabilities is essential now that most businesses turn to virtual training solutions.
Since COVID-19 entered our lives so abruptly, corporations worldwide have started to adapt to the future of work. Sooner or later, this had to happen. And these historic times helped some more conservative organizations make the step a bit earlier than expected. You might also be transitioning your entire office to working remotely—if you haven't already.
Going through this process brings up several challenges. First and foremost, you need to keep your teams connected and up to date with the changes that take place. But also, you should focus on increasing team spirit, resilience, and productivity even in the most demanding situations. Training videos, webinars, and ILT are crucial to bridge the gap of social distancing. Plus, they'll give you the chance to make a profit for your business outside of the four walls of your headquarters. For example, you might even leverage new customer or product training opportunities!
Not being able to work under the same roof doesn't mean that you shouldn't stay connected! But, let's face it, using a simple video conferencing tool for your training can't bring you the results you need to achieve business goals. Thus, for your remote training to be effective, you'll need to integrate Zoom or any other similar app with your LMS to boost team morale and employee performance. In this way, you get to combine two worlds but also benefit from learning analytics and other valuable perks that an LMS brings along.
Check out eLearning Industry's list of the top LMS software with video conferencing integration to:
Explore LMS platforms that meet your training budget
Compare learning solutions for virtual learning
Examine top LMS features for remote learning
Evaluate LMS reviews and learn more about UX
Find the ideal tool that meets your business needs
Best LMS Solutions That Integrate With Video Conferencing Tools

Launch your training fast with the training platform built for complete buy-in

TalentLMS allows instructors and admins to connect their training hub with native and third-party integrations in a few clicks. As an award-winning tool, it also integrates with all the video conferencing apps you already love.
With TalentLMS, training feels right from the very first click. Create your free account now!
Explore TalentLMS reviews in eLearning Industry's directory. 
Highlights
Use Tools You Already Love
Turn Past Training Sessions Into A Library
Keep Everyone In The Loop
Read more
Highlights
Use Tools You Already Love
Keep your current video conferencing tool, and TalentLMS will support it either through a native integration or Zapier.
Turn Past Training Sessions Into A Library
Record and download your sessions, and then upload them on TalentLMS so those who've missed it or still haven't joined your team can access it at another time.
Keep Everyone In The Loop
Add training sessions to your users' calendars and get TalentLMS to send out notifications before their training starts.
Plans And Pricing
TalentLMS provides a free version plus eight paid editions priced competitively for businesses of varying sizes and budgets. The free plan supports up to 5 users and up to 10 courses, which is more than enough to test the video conferencing capabilities of the software.

Deliver a customized learning experience to employees, customers, and partners

Adobe Captivate Prime is a comprehensive learning platform closely integrated with solutions like Adobe Connect Virtual Conferencing solution, BlueJeans, and Zoom connectors allowing users to integrate with leading VC solutions. Do you want to deliver learning experiences that are modern, personalized, and relevant for every user?
Learn how this LMS helps deliver a consistent training experience for your brand. 
Read reviews for Adobe Captivate Prime in our niche directory. 
Highlights
Integration With BlueJeans And Zoom
Completion Reports
Integration With Adobe Connect Virtual Classrooms
Read more
Highlights
Integration With BlueJeans And Zoom
Users can set up HD video conferencing meetings/classes with learners by integrating with BlueJeans or Zoom connector from within the Adobe Captivate Prime learning management dashboard.
Completion Reports
Admins not only can host a class with different VC solutions but the administrators also get a completion report to check the attendance and scores of the learners.
Integration With Adobe Connect Virtual Classrooms
Users can integrate with Adobe Connect Virtual Classrooms to create courses, schedule sessions, track attendance completion, and time spent.
Plans And Pricing
Adobe Captivate Prime offers registered user pricing. More specifically, for a fixed number of registered learners per account, the cost is $4/month per registered learner.

SAP Litmos Training is one of the world's easiest-to-use LMSs for admins and learners

SAP Litmos develops eLearning solutions for top-performing companies. SAP Litmos Training integrates with the best-known web conferencing solutions, enabling synchronous spaces for learning within the LMS.
Sign up for a free trial.
Read SAP Litmos reviews submitted by our eLearning community members.
Highlights
Citrix GoTo Training Integration
Cisco WebEx Integration
Zoom Integration
Read more
Highlights
Citrix GoTo Training Integration
SAP Litmos Training admins can schedule and track live training sessions as GoToTraining.
Cisco WebEx Integration
WebEx video conferencing within the SAP Litmos Training ILT features unlocks all-inclusive virtual training access and administration.
Zoom Integration
Zoom video conferencing within the SAP Litmos Training ILT features provides easy online training access and administration.
Plans And Pricing
Details on video conferencing integrations can be found on their website in the marketplace section. The SAP Litmos Training LMS starts as low as $4 per user, per month.

Modern, intuitive learning experience, robust functionality, responsive service

Absorb is committed to learning everywhere—in the flow of work, as part of your company culture—regardless of location. Integration with conferencing helps organizations learn everywhere by virtually connecting experts and learners.
Learn more about how you can deliver impactful online training with your video conferencing tool and Absorb LMS.
See what other users have to say by reading Absorb LMS reviews in our directory.
Highlights
Ideal For Online Or Hybrid Training Programs
Seamless Virtual Venue Creation
Single Sign-On Support
Read more
Ideal For Online Or Hybrid Training Programs
Absorb LMS provides an easy solution to automate virtual classrooms, webinars, and hybrid training.
Seamless Virtual Venue Creation
When video conferencing is selected as a venue, sessions are seamlessly created and changes are automatically updated.
Single Sign-On Support
The support of single sign-on makes joining simple for any user.

Unlock the power of learning with LearnUpon

LearnUpon helps businesses deliver impactful training that fuels employee, partner, and customer success. With direct video conferencing integrations, you can easily automate and deliver Instructor-Led Training through your LMS.
Explore LearnUpon LMS reviews in eLearning Industry's directory. 
Ready to get started with LearnUpon? Talk to the LearnUpon team today.
Highlights
Simplify Webinar Delivery
Deliver Blended Learning
Use Your Preferred Tool
Read more
Highlights
Simplify Webinar Delivery
Connect your webinar tool to LearnUpon to deliver live sessions, track attendance, and automate tasks within a single solution.
Deliver Blended Learning
Combine different course elements with Instructor-Led Training to give learners an engaging learning experience.
Use Your Preferred Tool
Take advantage of out-of-the-box integrations—Zoom, GoToMeeting, Webex, Adobe Connect, and more. With LearnUpon, you can instantly connect your preferred webinar tool to your LMS.
Plans And Pricing
LearnUpon's practical "price per user, price per portal" model has price bands that include a set number of active users and several portals. With webinar integrations included in premium and above plans, it's a scalable model for rising SMBs and enterprise companies.

Modern and engaging eLearning solution flexible enough for any organization

Tovuti provides a one-stop eLearning platform that includes synchronous and asynchronous training solutions. Tovuti pushes you to create engaging courses that can be tied into its built-in video conferencing and virtual classroom.
Do you want to discover what other eLearning community members have to say?
Read Tovuti LMS reviews. 
Watch a pre-recorded demo.
Highlights
Webinars
Virtual Classroom
Team Meetings
Read more
Highlights
Webinars
Host live webinars and charge attendees to access them. eLearning can link to webinar registration too.
Virtual Classroom
Share your desktop, presentations, and videos. The virtual classroom has a whiteboard and breakout rooms. Classes can be recorded, and attendance is tracked for each user.
Team Meetings
Let multiple teams create virtual meeting rooms to hold stand-ups, training, or just to socialize with each other. Bring teams together even when members are apart.
Plans And Pricing
Tovuti offers flexible pricing based on tiers of active users. Contact their team today to learn how they can help you create the best eLearning platform for your organization that includes a built-in video conferencing solution.
Find, Choose, And Compare Top LMS Platforms For Live Video Conferencing and Webinars
What's the best LMS for your virtual training needs? Read fresh reviews and explore top features in our niche directory.
Top List Ranking: eLearning Industry's LMS Selection Criteria
Globally recognized LMS experts, including C. Pappas, and our editorial team did a thorough review of each vendor's eligibility and relevant published content (articles, eBooks, webinars). Our committee ranked the top employee training LMS software based on the following 9 criteria:
Customer support
Customer experience
Software features
Software innovation
Customer reviews
Economic growth potential
Company's customer retention
Employee turnover
Company's social responsibility
After checking our top list rankings, make sure to go through all our insights. You'll find everything there is to know to help you choose the best LMS solution for your ILT and webinar training.
Why This LMS Integration Is Essential And How To Leverage It For Virtual Training
Suppose you want to provide training programs that improve the employee experience for remote teams. In that case, it's necessary to adopt an LMS video conferencing integration, especially if you're planning to create a genuine connection between trainers and learners.
LMS video conferencing allows you to take your eLearning initiatives to the next level. By pairing your LMS up with multiple video conferencing tools, you'll be able to conduct interactive training sessions at ease. You can have, for example, group lessons, one-on-one meetings, social meetings, interactive video conferences, and so much more.
An LMS video conferencing integration is ideal if you want to provide your teams with the most engaging tool for any eLearning process. It's not just about socializing when working remotely. Your learners can attend their meetings and virtual classes from any device, all thanks to the mobile learning capabilities that most learning systems provide. Thus, giving you a comprehensive and enhanced learning experience.
Most importantly, such integration will make delivering ILT and webinar training sessions easier than ever. Creating and scheduling Virtual Instructor-Led Training sessions for your teams will undoubtedly change things around. Plus, it is going to bring a new sense of collaborative and social learning drive to the table.
Benefits Of Using An LMS With Video Conferencing For Remote Training
For successful remote training, L&D pros will need to streamline training. From face-to-face support to webinars and video meetings, such integration can give your teams easy access to training material. Employees will be able to access both live and recorded training sessions, thus you will manage to keep learners engaged without worrying about a specific time frame.
It's essential to focus on best practices if you want to get the most out of virtual conferencing. For example, video trainers might need a bit of preparation beforehand. Changing from ILT to VILT is not that hard, you just have to change the way you do things. Webinar video conferencing can still feel like an actual in-person class session. Make sure to help your teams increase presentation skills to get the most out of your training programs.
The best video conferencing tools combined with the best LMS software can bring incredible results to your training. Since video conference technology has evolved so much, your sessions can become more interactive. And, you can also leverage LMS gamification features to boost learner participation even more.
Trainers can benefit from video conferencing integration for ILT, Webex, virtual classroom sessions, and more. You'll also enjoy blending live sessions and on-demand content. The ideal LMS will allow you to create effective online training that sticks. What's more, it presents trainers with the opportunity to get real-time feedback, even if learners attend ILTs remotely.
Are you interested in increasing team collaboration and morale even on remote work policy? You'll enjoy reading the "6 Ways To Use LMS Integration With Video Conferencing Tools For Team Building."
The Importance Of Having An LMS That Integrates With Webinar Tools
Make sure to identify which features of the virtual classroom are the most important for you. Why? Because by taking advantage of the virtual classroom features, you can boost learner engagement and increase knowledge retention.
Benefits of video conference LMS integration:
Conduct Instructor-Led Training sessions via webinar (live)
Offer online learning courses or materials (on demand)
Deliver blended learning
Schedule sessions easily
Send invitation emails to attendees
Trainers can carry out virtual classroom sessions by using webinar tools. If you want to implement a blended learning model, you can choose an LMS that integrates with your webinar tool. Admins can send key information like attendance back to their LMS for reporting purposes.
There's simply no limit to what you can do, as sessions can start directly from the training software. This integration allows you to host video meetings from your Learning Management System. And then, you can broadcast them to your team in different locations. Thus, L&D and HR pros can use LMS video conference integration for training remote employees, customers, and partners alike.
In conclusion, ILT is not just for a physical classroom. Webinar tools like Zoom, GoToWebinar, or Webex allow learners to attend ILTs remotely. Also, learners can still benefit from the instructor's knowledge. With the way webinar tools are progressing, the learner experience is becoming closer to attending a session in person. This is yet one more reason to have an LMS that integrates with video conference tools.
Next Steps: LMS Comparison And Evaluation For Video Conferencing And Remote Learning
If you want to fuel consistent and collaborative training for all your learners—regardless of location, device, or operating system—you must consider more things; for example, if the LMS has specific features that enhance remote training and mobile learning. Also, it would be best if you had ways to evaluate the business impact of any training you create. After all, your training needs to have an impact on the business, otherwise, there's no point in starting it in the first place.
By integrating secure video conferencing (like Zoom or similar apps) with your LMS, users can deliver and attend training anytime-anywhere. With such cloud-based communication, trainers and learners will reduce travel time and costs by taking face-to-face training online.
Here's what you need to consider when choosing the right LMS for your business needs:
Explore the features and different training types
Consider how you can leverage this eLearning tool in the future
Make sure to check online reviews from current users
Visit their websites and check online material
Find out if the tool has a good reputation for remote learning
Research to see if there are any awards and successful business stories
No matter if your staff is working remotely, trainers need to track attendance and evaluate training. They have to be able to assign training material and tests after the training session. The right LMS can certainly help implement all the above actions and then some. To help you make a more strategic LMS decision, we've decided to create this top list.
We hope that within these carefully selected LMS solutions with video conferencing integration you'll find the best fit for your business needs. Don't forget to test some of  LMS free trials yourself!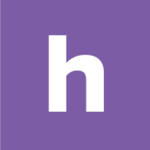 Homebase
Make work easier. Running a small business has never been harder. Homebase helps with free tools to track time and manage your team.