The Final Europe Journey Information
Quick Facts About Europe
| | |
| --- | --- |
| Number of Countries | 44 |
| Smallest Country | Vatican City (Holy See) |
| Largest Country | Russia/ France |
| Lowest Point | Étang de Lavalduc ( 33 ft below sea) |
| Highest Point | Mount Elbrus (15 781 ft above sea) |
| Population | 741.4 million |
| Total Area | 3.931 million mi² |
| UNESCO Heritage Sites | 400 |
| Number of Major Rivers | 5 |
The Best Time to Go to Europe
In Europe, the seasons run the opposite of Australia and South America. Summer months (June to August) are the hottest, while winter (December through February) are the coldest.
In Southern Europe, winter experiences more rainfall (December through March), while summer months are dry and hot. 
When planning to travel to Northern Europe, beware that temperatures oftentimes go below 30℉ from November to March or April, and the daylight hours are far fewer. This, however, gives the reason to celebrate the solstices in the North, so it is a great time to plan your visit around Midsummer or Christmas.
Why Travel to Europe
Are you planning your holiday already? Africa, South America, Europe, and Australia in Oceania are great travel destinations, with capital cities offering culturally enriching experiences. Caribbean and Canada are also good choices, but if you want a compact, culturally diverse trip that spans across countries without taking days to travel from one city to another, then none of the destinations compares to Europe. Just like the Caribbean and Australia, it has its hot beaches and crazy nightlife, and like Canada, the French language is spoken.
If you're planning to visit Europe, you have come to the right place. Learn everything about European travel destinations, best times, and ways to visit Europe. Learn which countries to visit if you are a first-time traveler, and discover new European destinations if you are already tired of Eiffel Tower and Gaudi's Casa Milà. Read on and plan your trip to Europe.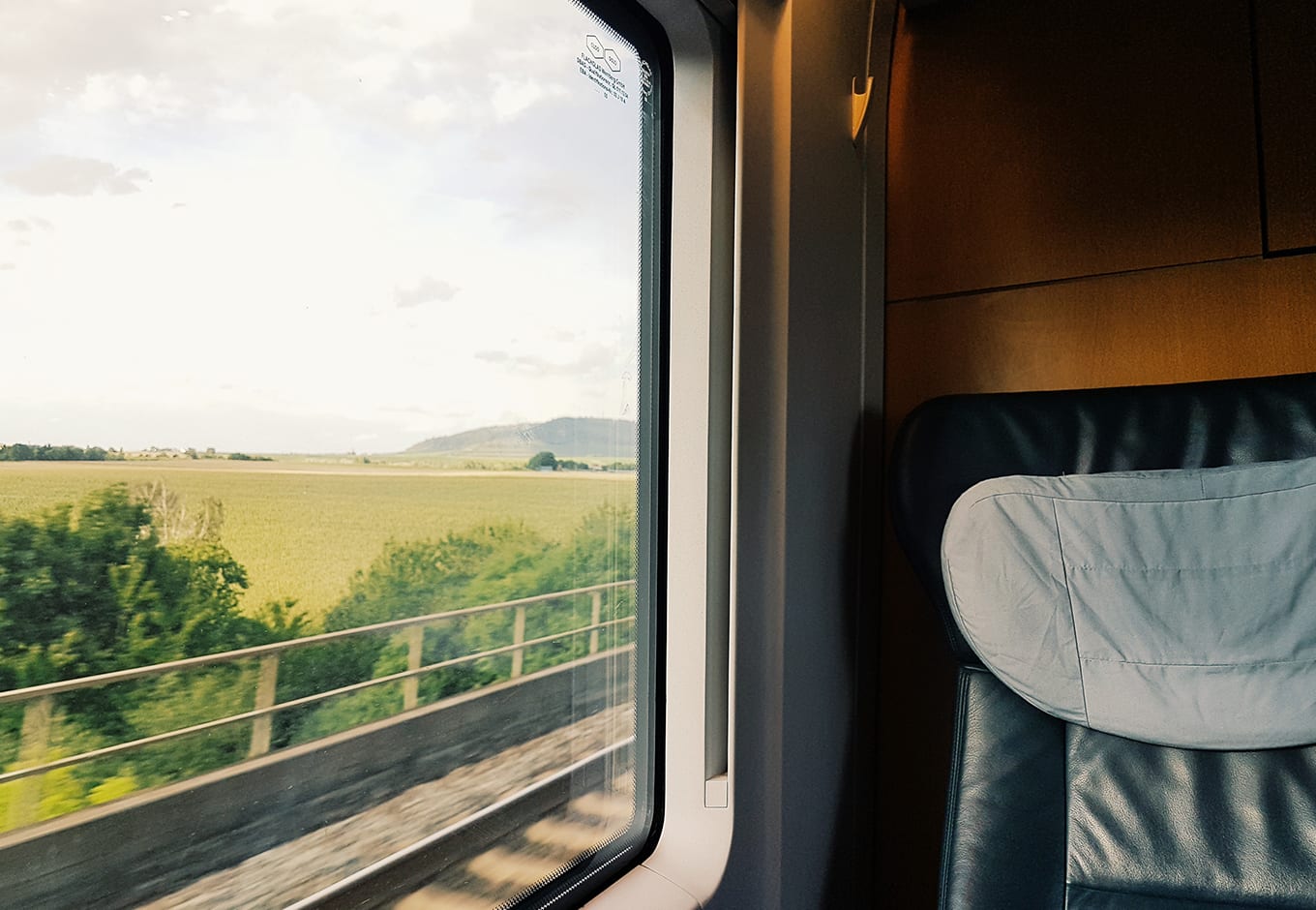 Europe Travel – How to Get Around
Europe is well-connected and has good public transport infrastructure. Moreover, as countries are so small, Western Europeans themselves oftentimes go on holidays by car. Trains and buses are always on time, and you can plan your European trip relying solely on public transport, even to far-away places in Eastern Europe, like Latvia or Serbia, or islands – the night bus from Paris to London, for example, takes only 9 hours.
Moreover, there are many great travel deals for Europe, making it one of the best places for budget travelers. Shared transportation, like carpooling, is common and safe, and national public transport systems are interconnected and well developed on a European scale.
Where to Fly in Europe
Starting off with some travel tips, one of the cheapest ways to fly in Europe is through Stockholm, Sweden. However, if you do not plan to visit Northern Europe, then Milan Malpensa Airport (Italy) is a good choice to fly in Europe, as it is close to Rome, Munich, Prague, and Monaco, and many discounts airlines have connections here.
Copenhagen Airport (Denmark) and Dublin Airport (Ireland) have cheap flights as well. The best airfare deals to Copenhagen are in January.
Best Europe Train Trips and Tours
Some of the best European train trips worth exploring go through the Alps (Montreaux in Italy to Broc in Switzerland, 10 hours), the Trans-Siberian Railway (Moscow to Vladivostok, 19 days), along fjords in Norway (Flam to Myrdal, 1 hour), or by simply enjoying the art-deco sophistication (London to Venice, 2 days and 1 night, Venice Simpleton-Orient-Express). To learn more about train travel in Europe, see the best European train tours.
Best Europe Cruise Trips
Europe is well-connected not only by man-made roads and railways but its rivers and seas.
The major rivers that connect many countries and cities are the Danube, the Volga, the Loire, the Rhine, and the Elbe. The most important seas are the Mediterranean, the Baltic Sea, the North Sea, the Adriatic Sea, the Tyrrhenian Sea, and the Black Sea.
Danube Cruise Trip
The Danube connects the major cities of Budapest, Vienna, Belgrade, Bratislava, and Linz. The very best time to go on a  cruise is in Spring (April and May) and Fall (September and October).
Rhine Cruise Trip
Rhine river connects such German cities as Cologne, Strasbourg, Bonn, Bingen, Koblenz and Dusseldorf. It has its sources in Switzerland and flows through such countries as Germany and the Netherlands, emptying into the North Sea.
The cruise trip takes around 8 days, during which you can see such places as Drachenburg Castle, Stolzenfels Castle, and other amazing castles. As the Rhine had valuable merchandise transported through its waters, wealthy people started to build castles on its coast. To learn more about European castles, head to the Europe travel guide article about the most beautiful castle in Europe.
British Isles Cruise Trip
If you seek some authentic British culture, go on a British isles cruise trip. Yo can walk the footsteps of the Beatles in Liverpool, take a pub crawl and get amazed by the Gothic architecture in Dublin, and wind off in the beautiful countryside city of Dover with Canterbury Cathedral included in the UNESCO Heritage Sites list.
Spain, Malta, and Greek Islands Mediterranean Cruise Trip
There are few destinations as beautiful as along the Mediterranean coast of Southern Europe. Stopping in Spain (many cruises stop in Barcelona), Malta, and Greece will allow you to learn about Europe's history while taking it with ease. Some companies allow you to opt for Western or Eastern Mediterranean, so beware that the Western weather is more subject to change, while the East is constantly hot. The Eastern beaches are also less rocky. Learn more about Spanish travel destinations and Croatia beaches on our Europe travel guide destination deep-dives.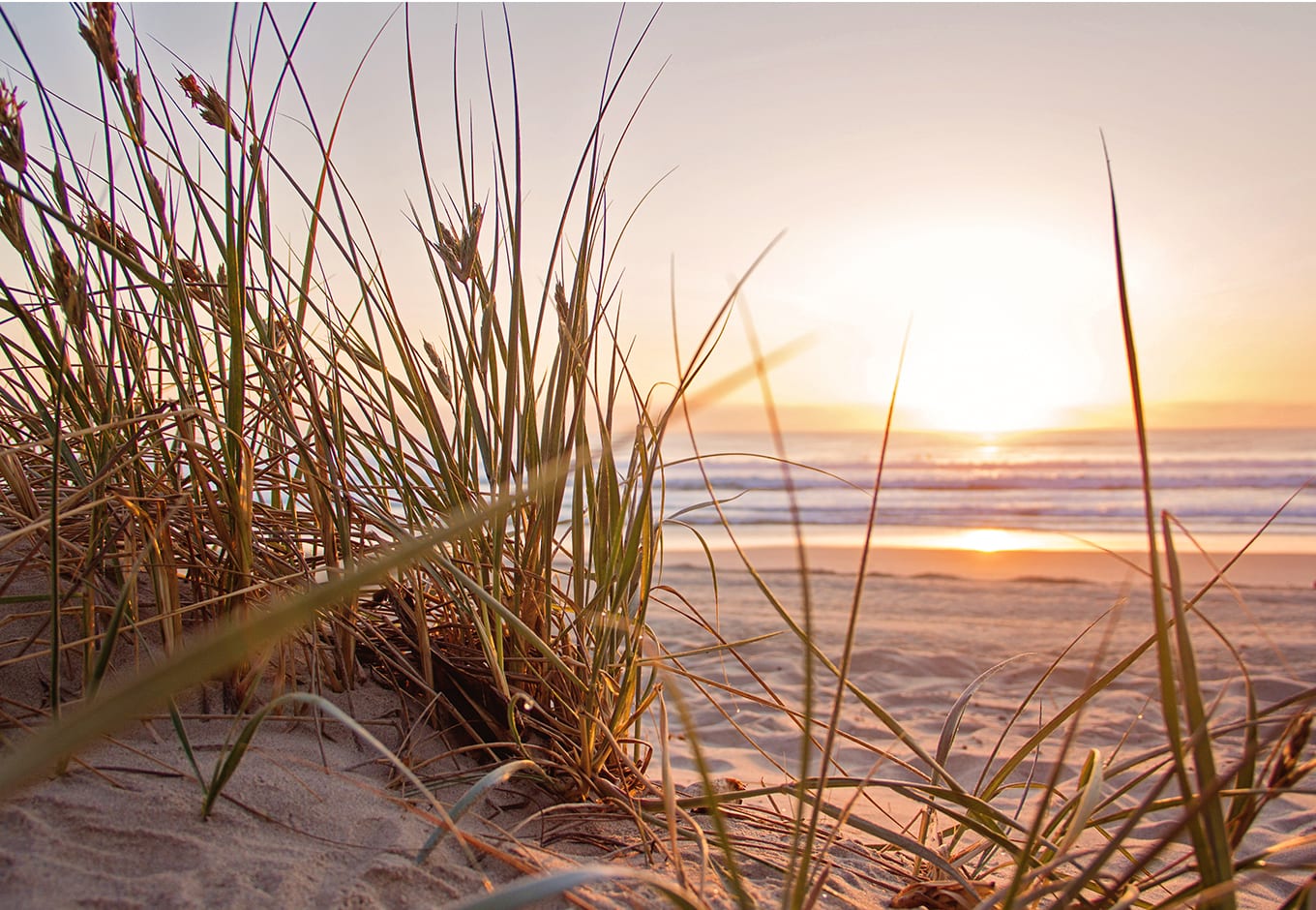 Travel Destinations for Beach Bums
Cyprus
Sitting in the Mediterranean between the Middle East and Southern Europe, Cyprus is the country where diverse cultures merge. The island is located just 50 miles from Turkey. A good time to come to Cyprus is during the summer when the nightlife is booming.  For budget vacation, however, one should consider going to Cyprus during the shoulder months. Whilst on the island, make sure you listen to the traditional music while watching the traditional sousta dance, and try koupepia, grape leave rolls stuffed with rice and meat, fresh herbs, and other seasonings.
Cinque Terre, Italy
In the Northwest of Italy, Cinque Terre lies is a string of five centuries-old villages on the Italian Riviera. Both colorful houses and vineyards cling on steep terraces, translating in one of the most amazing views in Europe. To see more picturesque destinations head to the Europe travel guide with most instagrammable places to visit during the summer.
Dubrovnik, Croatia
Croatia boats some of the most amazing beaches, both for families and solo travelers.  Moreover, it has some amazing seafood, great wine, and, no wonder, 7 Michelin restaurants, one of which is located in Dubrovnik. Legend says that even Julius Caesar bought his olive oil from Istria, the famous food region of Croatia. Learn more about Croatia foods here (plus Croatia culinary travel tips for special diets).
To see the best beaches, head to our Europe travel guide featuring the best beaches in Croatia for family holidays.
Antalya, Turkey
Antalya in Turkey's biggest international sea resort, a true jewel of the Turquoise Coast. After spending lazy days in the sun, you can explore the old-town Kaleiçi made for strolling around in the evenings, and hear the bright and rhythmic Türkü music. 
Mallorca, Spain
Mallorca, or Majorca, is the largest of the Balearic Islands of Spain. Located in the Mediterranean, this island boasts ravishing beaches and has some of the most fascinating histories in the region.  Moreover, it has mountains for you to climb–the Serra de Tramuntana. After sunbathing on the beach, explore the whole island! If you wish to skip the tourist crowds of Palma de Mallorca, then Soller is a beautiful town in the mountains that you can reach by train and tram.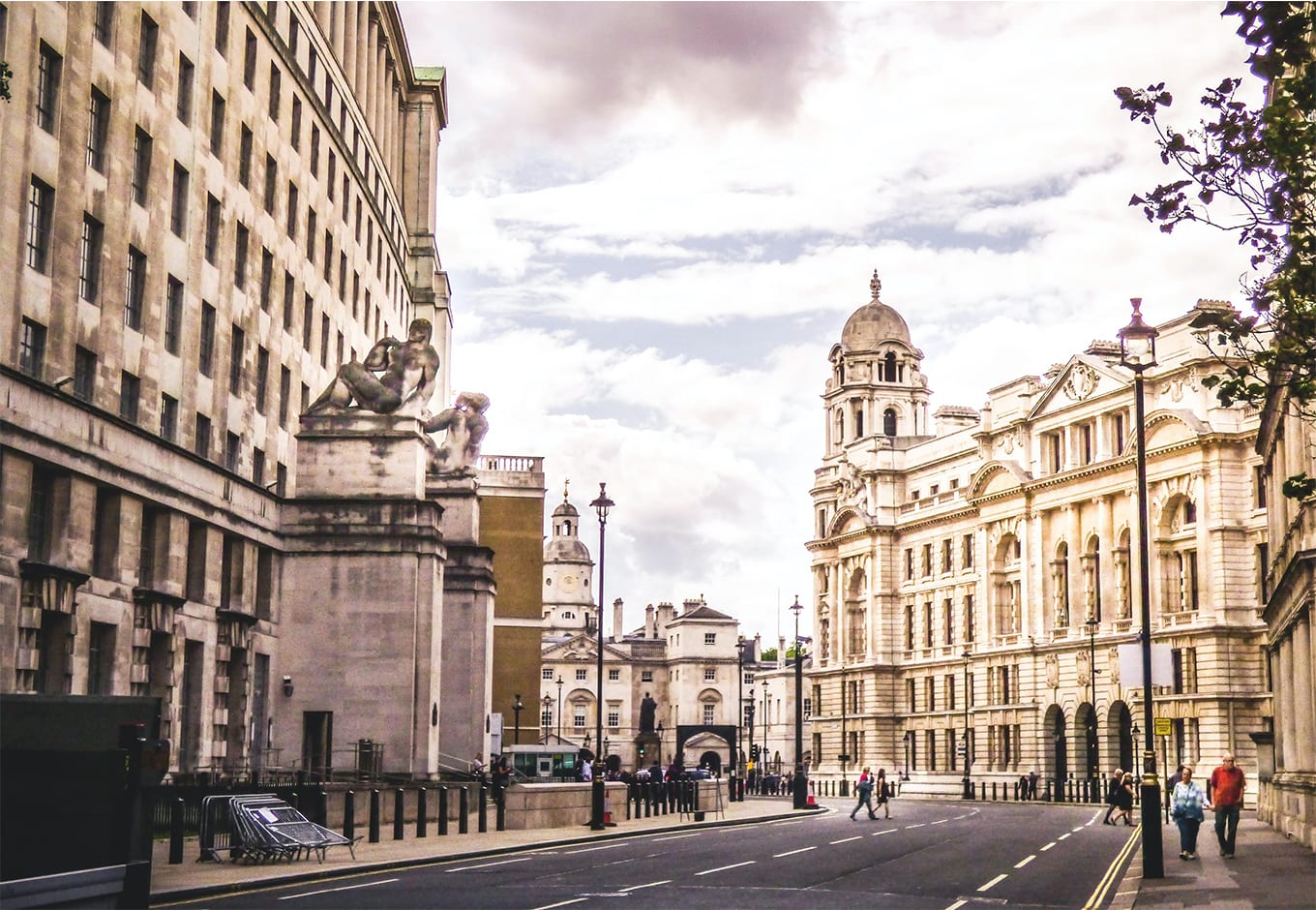 Travel Destinations for Architecture Lovers
Seville, Spain
Seville in Spain is the largest city in the Andalusia region. The city is known for its rich history, authentic culture, and stunning architecture, inspired by the Western European and Middle East influences throughout centuries. No wonder the Game of Thrones shooting , Star Wars, and Lawrence of Arabia filming was conducted here. From Royal Alcazar of Seville, a prime example of Mudéjar architecture featuring Gothic, Renaissance, and Romanesque design elements, to the modern Plaza de España, and the breathtaking Metropol Parasol, and the Seville Cathedral, there is a lot to see in Seville.
Prague, Czech Republic
Prague is known for its Romanesque, Gothic, and Renaissance architecture, and is one of the most beautiful cities in Central and Eastern Europe. However, you can see the functionalist and Art Nouveau architecture quite frequently as well. The Czech Republic is also well known for its ancient castles – the country is the home to the largest ancient castle in the world.  There is plenty of budget accommodations in Prague to choose from.
Barcelona, Spain
Barcelona is, perhaps, the most well-known European city destination regarding architecture. Known for its modernism, Gaudi's highly individualized style, it is a must-visit city for anyone who values art and culture. To learn more about Barcelona, read our budget Europe travel guide to Barcelona and see the best free things to do in Barcelona for budget travelers.
Bordeaux, France
Some might say that Bordeaux is known for its wine-related activities, but apart from the world-famous vineyards and top-notch wine labels, the city's stunning architecture is worth a visit by itself, too.  From Palais Rohan to La Méca, the architectural styles and ages merge in this French city. Look out for some of the best travel deals to Bordeaux from May through November, or visit the city for grape harvest in September.
Vienna, Austria
Sitting in the middle of Europe, Vienna's trademark is Baroque. The city is famous for its cultural events, such as the Vienna New Year's Concert, or the Summer Night concert (Sommernachtskonzert) given by the Vienna Philharmonic Orchestra at Schönbrunn Palace, the Baroque style residence of Habsburg rulers.
Learn about why Vienna might be one of the best choices for your holiday destination in Central and Eastern Europe travel guide according to your personality.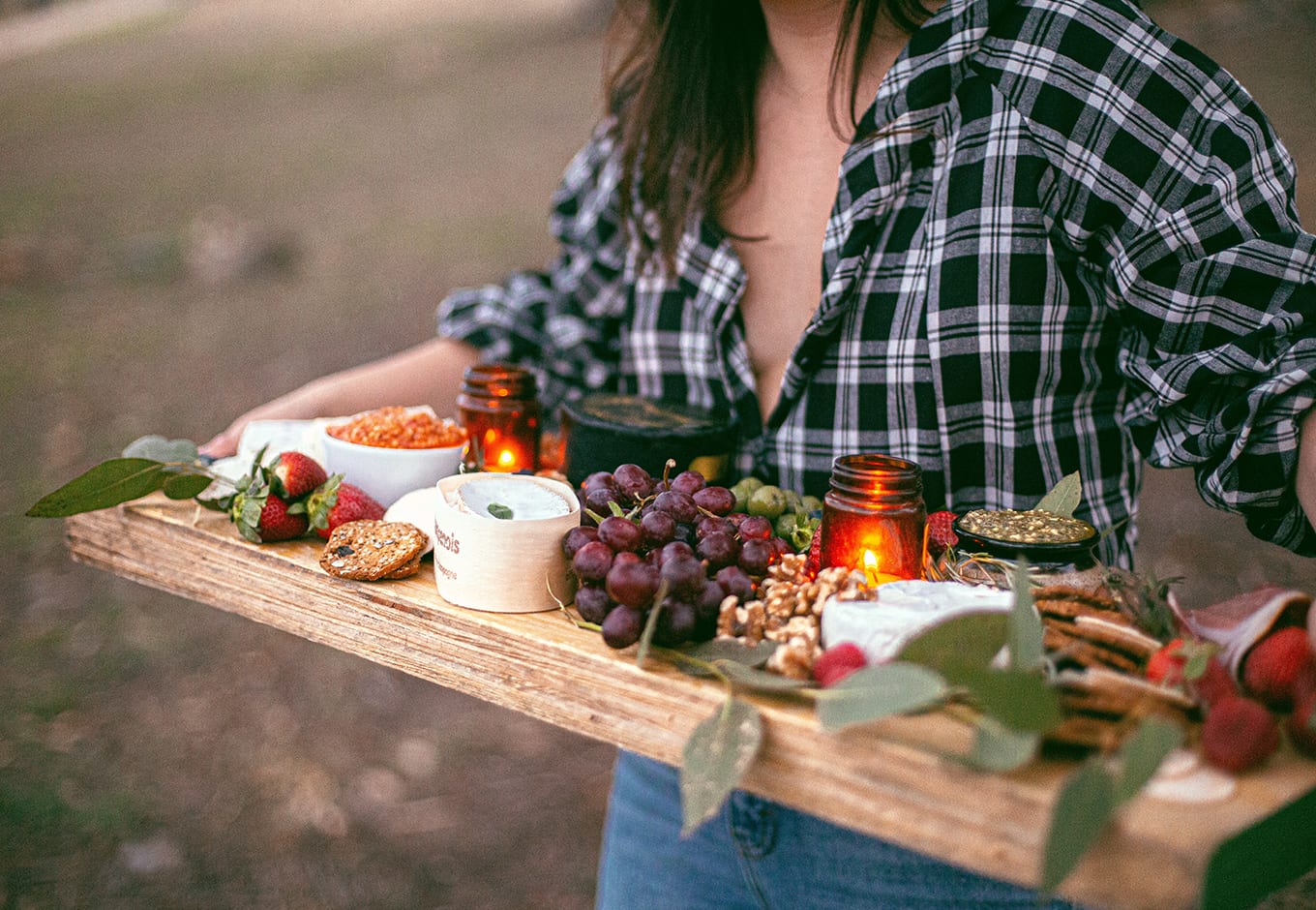 Travel Destinations for Foodies
Santorini, Greece
Greece is known for island-hopping, and the image of Santorini is sometimes restricted to sun, beaches, and turquoise blue sea. However, Greece is also well-known for its food. It is no wonder the Before Midnight opens with Jesse and Céline having a large family lunch with fresh bread, olive oil, and orange trees all around. You, too, when going to Santorini in Greece, can enjoy the health benefits of travel and a Mediterranean diet full of fresh seafood, vegetables, and good wine. 
Lisbon, Portugal
While Lisbon might remind you of San Francisco judging from the bridge, or of Rio de Janeiro, comparing the grand Christ the King (Cristo Rei) statue, value of good food here is not comparable. The vegan-friendly caldo verde (opt-out for churico)made from fresh shredded Portuguese cabbage, and the salted bacalhau baked and served with potatoes or rice, are just some recipes cooks in this destination are experts of. You can discover more Portuguese food varieties on a group tour through the city's best restaurants, or popping in at the local bars where simple local dishes are served (and which have the best deals!) An interesting fact about Portugal: before you try the tasty almond cookies, know that these were the Moors of the Middle East, present-day Malta, and Northern Africa who brought dates, almonds, olives, and lamb, to Portuguese cuisine.
Paris, France
Out of all countries in Western Europe, Paris probably has the most stereotyped food scene of all. Baguettes, croissants, macarons, and eclairs are some of the most sought-after staples in bakeries, but you should try different cheeses here, too. Some of the most popular varieties include the soft Camberebert cheese from Normandy, the blue Roquefort ewe's milk cheese from Occitania, and pressed Salers cheese from Auvergne. After diving into culinary experiences, rather than taking a picture by the Eiffel Tower, go to the Le Marché aux timbres, the Market of Stamps, to find books from every country and period.
Copenhagen, Denmark
Denmark is known for its Danish pastries, but that is not all. If you are interested in the New Nordic Cuisine, the culinary movement led by Denmark, then Copenhagen is the place to go. Local, natural, and seasonal produce forms the basis of dishes in restaurants, resulting in new local ingredients to the usual plate, in combination with traditional foods prepared in new ways. When in Copenhagen, try pickled herring and koldskål med kammerjunker, a cold buttermilk soup with biscuits.
Tuscany, Italy
Tuscany is well known for its food, and rightly so. And if you are an architecture and history lover, then this is a perfect spot for you. The region with the world's most economically powerful city Florence, the Pisa tower, and the Siena Gothic Palazzo Pubblico is a true culture gold-mine. With some of the world's most recognizable art pieces, such as Michelangelo's "David" statue, and Botticelli's works, and natural landscape encompassing the Apennine Mountains, your holiday will be topped with a great food experience, from the simple fettunta sandwiches to acquacotta bread soup, is a deep-dive into new tastes and aromas. Did you know that the use of nuts in sweets, and ingredients (hard durum, for example, which led to the development of pasta)  is the influence of the Middle East? See more traditional Italian foods that are easy to prepare at home.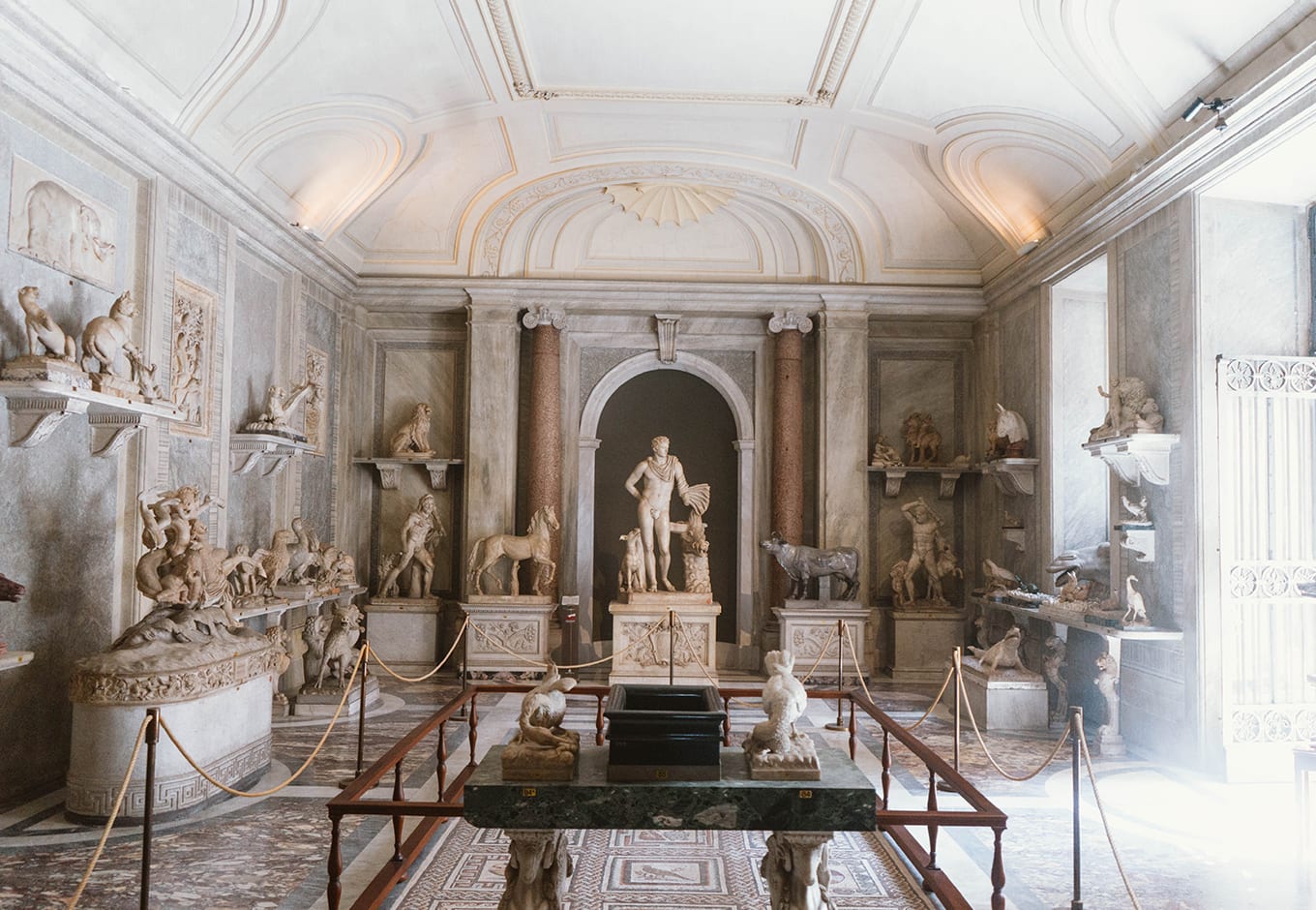 Travel Destinations for History Buffs
Athens, Greece
In the area of Europe, it is in the present-day territory of Greece where the first well-known literate civilization in the Bronze age flourished from around the 27th century BC to the 15th century BC. Minoan civilization, the first link in the European chain, however, may not be the reason you want to visit Greece, as it is Ancient Greek civilization that has so much more influence over the present-day Western civilization. From democracy to philosophy, to mathematics, Ancient Greek culture spread to Ancient Rome, and Europe. Learn some more with travel tips and fun facts about Greece before following our Europe travel guide and booking a trip to Athens, which used to be the largest and most influential of Greek city-states.
Berlin, Germany
As Western Europe and Eastern Europe found themselves divided by the iron curtain in the 20th century, with the wall going right through Berlin, this is one of the best destinations to explore modern history. The Museum Island, a Unesco Heritage Site, form the world's largest museum ensemble, where experts of all history fields have gathered to appeal to the interest of the public. Stories of Berlin are also well-told in popular culture, and you can follow our Berlin movie shooting location guide to explore Berlin another way.
Istanbul, Turkey
Historically being the gateway between Europe and the Middle East and Asia, Istanbul is one of the largest cities in Europe, five times more than Rome or Chicago, USA. In the heart of the former Byzantine and Ottoman Empires, you can discover the culture spanning more than 2,500 years. Sometimes a bridge, yet sometimes a barrier, this city between Asia and Eastern Europe is in between the two continents, with the Bosporus channel connecting the Black Sea and the Mediterranean.  Some of the oldest architecture is found in the Cerrahpaşa quarter, but today, the most visited and adored historical places are the Hagia Sophia, the Sultanahmet Square, and the Grand Bazaar where goods from the Middle East and Western Europe, Northern Europe, and Western Europe were traded during the centuries.
Saint Petersbourg, Russia
Russia, the largest country in the world by land area, and almost as large as the whole of South America, finds its roots in the 8th century. Surprise, surprise, it was then ruled by Vikings, and the newly established state was made up of immigrants from Scandinavia, Slavs (peoples living in present-day Eastern Europe), and Finno-Ungarians (as the name might tell you, peoples from Finland, Hungary, and Estonia). Only later, during the reformation by Peter the Great found the city of St. Petersburg to hack the window to Europe, making the city that looked like one of the European capitals, and lived by European standards (he even made the aristocracy cut the beards off!)