Product Data Coaching Methods For CX
Launch Successful Product Knowledge Training Strategies For Customer Service Staffers
There are numerous reasons to implement product knowledge training strategies in your organization. It isn't reserved for sales staffers who need to know the tech specs and features. In fact, most people associate customer service with complaints, returns, and other front-end tasks. However, they must also be well-versed in product specs and features to find suitable replacements and step into sales roles when necessary. For example, no sales employees are available and the customer is growing impatient. Or, they've decided to return the item and the customer service staffer recommends another item to save the sale.
For these reasons, EVERY member of the team should have a basic understanding of product knowledge, not just your top negotiators who deal with consumers on a daily basis. Training resources also impart essential skills employees need to keep customers content and stay in compliance. This makes product knowledge a crucial part of a successful corporate eLearning strategy. You can even reduce spending by repurposing assets, curating content online, and outsourcing to a trained team of specialists. This guide has all the insider info you need to deploy a top-notch product knowledge training program for your customer service team.
What You'll Find In This Guide…
Reasons To Launch A Product Training Program In Your Organization
Steps To Implement Product Knowledge Training On A Tight Timeline
JIT Resources For Product Knowledge In Customer Service Training
Must-Have Product Training Resources To Build Customer Loyalty
Product Knowledge Training Mishaps And Tips To Avoid
eBook Release
Next-Level CX: Product Knowledge Training Strategies For Customer Service Teams
Give your customers an experience they'll never forget and boost your sales stats!
1. Reasons To Launch A Product Training Program In Your Organization
It's all a matter of supply and demand. In this case, you supply customers with products they need and they demand amazing customer service, as well as knowledgeable employees to help them make better buying decisions and avoid post-purchase regrets. Goods and services won't pitch themselves, but are comprehensive product knowledge training strategies ideal for your SMB? Or should you just continue on with occasional launch workshops and bulky manuals to keep employees in the know (fingers crossed)? Here are 7 reasons to launch a product training plan in your organization today.
1. Increase Sales
The most obvious reason to deploy product knowledge training strategies is to increase revenue. Employees know more about the products and services, which enables them to perfect their pitch. They pass on accurate information to customers, who are more likely to purchase the product once they know all the features and benefits. This improves the health of your bottom line and builds a stronger brand reputation. And, a solid rep increases the likelihood of referrals and expands your customer base. It may require an investment, but it gives you a competitive edge so that your organization widens its market share.
2. Retain Top Performers
Top talent expects ongoing training and support. Online resources help them bridge gaps on their own and bolster their self-confidence. Product knowledge training activities improve employee retention rates because they're equipped with all the tools they need. They have the essential skills, sales experience, and compliance know-how to mitigate risks and hit their targets. This translates into lower new hire recruiting, hiring, and training costs since you don't have to pay for replacement staff who may lack the expertise and experience of their predecessor.
3. Improve Customer Experience
Customers may be unaware of your products and services or the benefits they provide. They rely on your sales and customer service team to fill in the blanks and help them pick the right item based on their pain points. Product knowledge training strategies improve CX because consumers get the individualized support and information they need. For example, they're able to discuss the problem with your sales employee and clarify their budget. The staffer already has a firm grasp of your inventory and is able to point them in the right direction, as well as highlight the unique benefits, specs, and selling points for relevant product lines.
4. Reduce Returns
If the above scenario doesn't play during the sales transaction, customers are more likely to bring back the item. Maybe it falls short of their expectations or doesn't resolve their issue. As such, they want a refund so that they can invest in other (competitors') products that do deliver the best value for money. This has a ripple effect on every aspect of your organization, including your brand reputation. You don't want to be known as the company that tries to "unload" products onto consumers just to make a quick buck. Product knowledge training is more about ensuring every customer walks away happy and brings repeat business.
5. Identify Negative Performance Behaviors
Mastering product features and real-world uses is just one part of your sales training plan. Product knowledge also helps you identify performance behaviors that hinder CX and employee proficiency. For example, they have a habit of exaggerating the selling points or forgetting about add-ons. Assessments, simulations, and other interactive training resources identify these gaps so that staffers can meet their job requirements. You can also disclose issues with your current training strategy that stand in the way of sales. For instance, you don't give your employees the opportunity to apply what they learn in real-world contexts. Thus, they're unable to use their new skills and knowledge in the workplace to facilitate a better customer experience.
6. Track Employee Competencies
Another perk of launching product knowledge training strategies in customer service is to monitor employee proficiency and competencies. LMS metrics shed light on every aspect of their training performance, from completion stats to assessment results, so that you can intervene when necessary and customize your L&D plan based on trends and patterns. As an example, a large portion of your staff lacks interpersonal skills. They know the products inside out but can't pitch them effectively or convey the key selling points. Product training allows you to create a benchmark (pre-existing knowledge and performance behaviors) then track their personal growth.
7. Offer Self-Paced Support
Lastly, product knowledge training activities empower employees by giving them access to autonomous support resources. They have the chance to peruse the training library whenever they identify a hidden gap, then bridge it on their own to continually broaden their skill set. Another perk is that they don't have to wait for the next ILT session to address performance issues or explore training topics, especially if you frequently update the repository when launching new products or services or even host live events to keep them in the know about upcoming product roll-outs so they get a head start. Support can even extend to peer-based coaching and social media groups. This fosters knowledge sharing across your organization and reduces L&D development costs.
2. Steps To Implement Product Knowledge Training On A Tight Timeline
Every prospect who receives sub-par service and product info is a missed sales opportunity. More importantly, they might spread the word about their experience and drive away other qualified leads, which means that time is of the essence when it comes to product knowledge in customer service. Employees must know the ins and outs of features, specs, and benefits to promote your brand before it hits the shelves. The sooner they receive L&D support, the sooner they can provide amazing CX and boost your bottom line. Follow these steps to launch your product knowledge training strategies on a tight timeline and stretch available resources.
1. Identify Existing Gaps In Your Training Plan
Even the most polished training strategy starts to show its age as new gaps emerge and your objectives evolve. The first step to implement product knowledge in customer service is to identify holes in your L&D program. How can you improve on the existing resources to make them more engaging and relevant? Evaluate LMS metrics, survey results, and assessment scores to disclose areas for improvement.
2. Create A Realistic Budget
How much do you have to work with? I'm not referring to a ballpark figure but an itemized breakdown of software, payroll, and content development costs. A realistic product training budget is crucial for product knowledge training success, especially if you want to avoid delays. For instance, you must pause two weeks into the project to secure more funding from accounting because you underestimated tool fees. Reevaluating your expenditures, making a new business case, and cutting all the corporate "red tape" in between takes time—time that you don't have if you need to increase sales and customer satisfaction today.
3. Evaluate Internal Resources
Do you already have resources you can allocate to this project? Video demos, recorded events, and outdated courses are just a few assets you can repurpose for your product knowledge training strategies, thereby, reducing your development timeline and budget. But, evaluating internal resources also helps you choose the best tools for the task. For instance, you already own software that L&D staffers are familiar with. Thus, there's no learning curve and you can dive into content creation straight away.
4. Consider Outsourcing To A Trained Specialist
One of the most common product knowledge in customer service myths is that outsourcing involves more time. You must first vet vendors, gather all your resources, and collaborate on revisions. However, hiring an eLearning content provider actually speeds up the development timeline because you rely on their external expertise. They already know which mistakes to avoid, how to utilize existing tools, and the best way to deliver information. It's their specialty.
5. Choose The Best Delivery Methods
Whether you're outsourcing or developing materials in-house, you must select the right training methodologies and activities. The goal is to ensure that employees assimilate the information without experiencing cognitive overload. You can't rush them, but you must also consider organizational goals and deadlines. For instance, your sales staffers need to know about the product before you make the public announcement. Otherwise, they'll be out of the loop when customers call in asking about the newest product release that they read about online. Will you use simulations to impart partial experience and mobile-friendly tutorials to reinforce their knowledge? Which ID methodologies will you employ to motivate staffers and break the information into manageable modules/resources?
6. Launch A JIT Support Repository
Employees need support at every stage of the cycle, even if they've been with the company for years and know all the nuances of the product. Memory slips and JIT resources help them brush up on product features and benefits. So, launch a bite-sized support library that allows them to identify and remedy gaps on the spot. You can even repurpose existing assets to populate your repository without going over budget.
7. Roll Out Your Product Knowledge Plan
You've developed content, completed revisions, and conducted test rounds to fine-tune the finished product. It's time to launch your product knowledge training strategy to skyrocket sales and keep customers well-informed. For best results, roll out the plan in phases to keep spending in check and evaluate employee performance as you move forward. As an example, the first stage involves a live event kick-off, product demos, and supplementary JIT resources that tie into the topic. Once you've gauged the success of these initiatives, move on to the next round. Of course, the order of your implementation timeline should be based on your customer service and sales priorities.
8. Collect Feedback And Assess
Gather input from your team to perfect your approach and assess their knowledge base. Are the new product knowledge training strategies meeting their expectations? Would they prefer different delivery methods? Are they able to access resources anytime, anywhere? Are there any on-the-job challenges you overlooked that must be addressed right away? You should also conduct assessments to go beyond the survey data and track their core competencies. Then, adjust your product knowledge in customer service plan to reflect their level of understanding, key strengths, and emerging gaps. You may be pressed for time, but there's always room in the implementation schedule for ongoing needs analysis.
3. JIT Resources For Product Knowledge In Customer Service Training
Just-in-time training isn't a standalone solution that acts as a magic cure-all. However, it is a crucial part of your product knowledge in customer service strategy, as it addresses personal areas for improvement autonomously and discreetly. Employees can access bite-sized resources to assess their performance behaviors, identify hidden talents, and expand their product know-how. This results in higher employee satisfaction, increased sales, and better customer experience, the key ingredients for long-term success, and a solid brand reputation for your SMB. Add these 8 JIT resources to your library to provide customer service and sales employees with ongoing support.
1. Customer Persona Games
Every member of the customer service department must interact with consumers on some level, whether it's handling complaints over the phone or processing in-person returns. Expose them to "quirky" customer personas to build real-world experience and prep them for on-the-job challenges. For example, the serious game involves an angry customer who wants to return an item they bought last year, which is well outside of the return policy. The employee may not be able to accept the product, but they can use their interpersonal skills and product knowledge to recommend another item, one that better suits their needs or works more efficiently.
2. Policy Infographics
How long do customers have to return the item or request a product exchange? What happens if they purchase the service plan and need to call out a specialist? JIT policy infographics recap product knowledge essentials that customers need to know before the transaction. However, they also help your customer service team handle complicated product tasks after the fact. For instance, a customer walks in with a scratched device screen. Is that covered under the warranty and how does your company handle these repairs/replacements?
3. Sales Tip Checklists
Compile checklists of the top sales training tips and techniques for every product. You can also create generalized lists employees can use for every transaction. As an example, they must offer add-ons or service plans during purchase. What's the best way to incorporate this into the pitch without seeming too pushy? How can they tell if a customer will be receptive to an extended warranty or special offer? What should they do if a consumer just needs a little nudge to purchase the "next level" product?
4. Product Benefit Demos
Customer service employees can stress real-world product benefits with total conviction and still miss out on sales. But showing consumers these unique selling points is another story. People are inherently more visual. We like to see the features in action to understand how they will improve some aspect of our lives. Develop product demos that highlight all the perks so that employees can follow the example. It also helps them grasp the inner workings of the product so that they can answer more involved questions, such as why the item uses less power or how to extend the battery life.
5. USP Cheat Sheets
Every product in your inventory has selling points that must coincide with customers' needs and expectations. Your employees have to pair consumer pain points with product features to secure more sales. Develop cheat sheets to quickly sum up the USPs and how they tie into real-world applications. For instance, a standout feature of your new project management platform is video conferencing support. How will that help your clients facilitate collaboration and build a stronger team dynamic? Customers want specifics. What can your product do for them and will it deliver the best value for money?
6. Upkeep Tutorials
Some products don't require ongoing maintenance, but most do require some upkeep to boost functionality. Even apps need updates from time to time to keep up with modern tech trends. Thus, employees can't keep consumers in the dark regarding product maintenance just to increase their sales stats. Upkeep tutorials make maintenance simple and map out all the steps involved. Then staffers pass on the information to customers who remain loyal to your brand. They know about proper care and usage beforehand and understand the responsibilities of ownership. No post-purchase surprises.
7. Upgrade Overviews
There's always a chance to upsell or offer product add-ons during the transaction. Granted, it requires the fine art of subtlety and personalization. JIT product knowledge training overviews give employees the building blocks they use to craft their add-on suggestions. Include accessories, tie-in products, and higher ticket items in the same category. For example, the next device in your product line is only X amount and it delivers these upgraded perks.
8. Product Knowledge Pop Quizzes
Self-assessments spot hidden knowledge gaps that employees can address on their own, which saves the embarrassment of not knowing about product specs and practical applications when they're helping customers. Follow up with support resources they can use to broaden their knowledge and skills. You can incorporate a leaderboard to make it more competitive and increase employee motivation.
4. Must-Have Product Training Resources To Build Customer Loyalty
Most customers have high expectations when they interact with any brand. They expect employees to treat them with respect and make them feel like veritable VIPs. And every year the competition just gets steeper as other companies in your niche raise the bar. As such, you can't just focus on customer service skills and sales tactics. Every consumer must be aware of the latest and greatest products, their innovative uses, and how to maximize functionality. That way, they get the best value for money and generate more repeat business. Here are 7 must-have product knowledge training strategies to build brand familiarity and keep customers loyal.
1. Product Usage Demos
There's nothing more frustrating than purchasing a product, bringing it home, and realizing you don't know how it works. Everything went well when the employees were showing it off and making their pitch. But now you can't use it on your own to solve the original problem. In fact, you have an entirely new set of problems thanks to the lack of vendor support. Produce usage video demos to show customers how the product functions and common mistakes to avoid. Invite your top sales performers to walk them through the setup process and various ways to use the product in their everyday lives.
2. Care Instruction Tutorials
You briefly touched on proper care in the usage demos, but it really deserves its own section in the product training resources library. Develop tutorials that explore the ins and outs of maintaining the product and extending its life, which enhances the value for money and builds customer loyalty. They may not have to repurchase the item as quickly. But consumers are more likely to stick with your brand if your products last longer. They're also less likely to injure themselves due to malfunctioning devices, which helps you avoid costly legal issues.
3. Real-World Benefit Infographics
Most customers already know about the product features. They're spelled out on the website and all your marketing materials. Plus, the employees know them word for word. However, consumers are really looking for real-world applications and benefits. How will the product help them resolve a problem or improve some aspect of their lives? Infographics are a quick and visually engaging reminder of the practical perks. Include the top few reasons why they should purchase the product based on their needs and expectations. For example, this item/service is ideal for consumers looking for help in the following areas.
4. Social Media Tips
Post daily or weekly tips to help customers find the right product and use it effectively, or tell them about special offers that are only available to social media followers. You can even include quick polls or surveys that allow them to narrow down their choices. For example, you recommend this product based on their responses and here's why. This is also a great place to link your complete customer product knowledge training library. Ask a sales or customer service manager to moderate the board and answer any pressing questions.
5. Add-On Checklists
The most valuable product training activities enable customers to get the most from their investment while also building loyalty and enhancing brand credibility. Provide checklists that highlight the top add-ons and upgrades for every product, as well as relevant service plans or warranties that deliver top value for money.
6. Product FAQs (Interactive Edition)
Most companies offer online FAQs to address basic queries. But making them interactive adds a new level of customer engagement. Include the usual questions and answers, then incorporate links to relevant resources. As an example, they can watch this video or tutorial for troubleshooting tips, instead of just explaining how to reset the device or clean the internal components without voiding the warranty. Another way to help them out of tough spots is to include live chat options. They're able to simply click on the icon to speak with a trained professional who delivers stellar customer support. FAQs can't cover every issue and personalized service fills in the gaps.
7. Live Pre-Launch Events
Get customers excited and educated about the new product line with a pre-roll-out event. Invite all your loyal customers so that they can get a sneak preview and ask pertinent questions. Then they're ready to make the purchase the day it's officially released, or even pre-order the item if you're taking that route. Be sure to send out invites a few days before so that customers can prep. Then provide follow-up resources to keep the info fresh in their minds. For instance, demo videos that compare and contrast your entire product line so they can see the perks of ownership and find out how the new goods or services will offer even better ROI.
5. Product Knowledge Training Mishaps And Tips To Avoid
One wrong move probably won't financially ruin your organization or cause a mass top talent exodus. However, overlooking problematic training tools and design flaws will diminish the value of your L&D program. This has far-reaching effects on employee satisfaction and consumer loyalty, not to mention, your sales figures. The trick is to catch errors early on and learn from them so that they aren't repeated. You can also benefit from other eLearning professionals' expertise to prevent these costly mistakes in the first place. The following product knowledge training mishaps have the power to derail your sales enablement strategy and compromise CX. But have no fear, because I also share tips to avoid them altogether and get your training plan back on track.
1. Focusing Solely On Product Know-How
The term "product knowledge training" can be misleading because it encourages you to narrow the scope. You focus solely on building product mastery instead of looking at the broader picture. Product know-how is just one component. Your employees must also possess certain skills, core competencies, and task experience to get the job done. Include training resources that explore behind-the-scenes processes that lead up to the sales transaction.
2. Overlooking CX
Customers have certain expectations that must be met. They expect your brand to have clear concise messaging and to maintain a glowing reputation. They also expect your employees to go out of their way to provide an amazing experience, particularly when they're purchasing a high ticket item or have referred people to your business. Improving CX is just one benefit that highlights the importance of product knowledge training. You must give staffers all the tools they need to uphold company standards and provide standout service. Overlooking CX and treating customers like sales figures will only drive them toward your competitors.
3. No JIT Support
Product knowledge training shouldn't be an isolated incident. You impart the basics before the big product launch then employees are on their own to refresh their memory. This fatal flaw results in lower employee retention rates, customer service scores, and sales stats. They need JIT support to bridge gaps that arise during every phase of the employment cycle and reinforce their product know-how. Develop a bite-sized library that features quick tutorials, checklists, and pop quizzes so that they don't stumble on the sales floor. You don't have to create all these microlearning resources from scratch though. Repurpose modules, live event recordings, and scenarios to stretch the budget. User-generated content is yet another way to build your JIT repository for less.
4. Unrealistic Budgets
Every aspect of your product knowledge training plan is impeccable. You've identified the ideal delivery methods, gathered employee feedback, and know what's missing from your current approach. There's just one problem: your estimates are way off. Unrealistic budgets cause project development delays and can even compromise your entire training strategy, especially if you can't secure additional funding for crucial resources because you underestimated costs in the beginning. Identify all the hidden fees involved and inventory your current assets to look for reusable content.
5. No Practical Application
Your product training course is packed with features, specs, and compare/contrast checklists. But employees have no way to apply what they learn in a real-world context. At least, not until they engage with customers on the job. Do they have self-confidence? Are they able to demo the product? Training resources must facilitate practical application so that staffers are prepared for every challenge. For example, what do they do if a customer needs help setting up the product? How do they handle a difficult client who wants to haggle for a lower price without offending them (and losing repeat business)? Simulations, scenarios, and serious games are ideal product knowledge training activities to build experience and self-reliance.
6. Only Assessing At The Very End
The only assessment you include in your sales training strategy is evaluation wrap-ups. You wait until the very end of the course or certification path to test their knowledge, instead of gauging their progress after each activity. This leaves little time for intervention or for employees to identify personal weaknesses on their own. Even a self-guided pop quiz can highlight holes in their knowledge base that require immediate attention. Another reason to incorporate frequent product training checks is to disclose strategy shortcomings. If half of your employees struggle with a topic, chances are the problem lies with content quality and cognitive overload.
7. Not Outsourcing (Even If It's More Cost-Effective)
Your organization took eLearning outsourcing off the table from day one. You assumed it was out of your budget or that you would lose control of content development. In truth, hiring an eLearning content provider can be more cost-effective than creating training resources internally. It also improves employee engagement and results in faster turnaround times. Once you get over those common myths and misconceptions, the outsourcing possibilities are endless. Meet with your team to distinguish in-house versus outsourcing tasks. Then find an outsourcing partner in your niche and price bracket. This also requires a separate outsourcing budget so that you know how much to allocate for third-party content.
Conclusion
Keep in mind that product knowledge training strategies should be flexible. Feel free to customize the process based on your product knowledge training requirements and budget. You may also need to adjust the timeline to expedite your L&D launch and meet your quickly approaching milestones. For example, your employees must follow new safe handling procedures to stay in compliance and mitigate risks. This means that the first phase won't take as long, and you can dedicate more time and resources to content development since the gaps, objectives, and goals involve a more targeted training scope. Customization is the key to product knowledge plan success. You can also hire an eLearning content provider to outsource product knowledge training and maximize the benefits. Our free online directory has the top vendors in your industry. You can also read user reviews to get the best ROI.
Get your copy of Next-Level CX: Product Knowledge Training Strategies For Customer Service Teams today to boost customer satisfaction scores and retain your top performers. It covers all the essentials, including a step-by-step guide to launching a successful program for your remote workforce.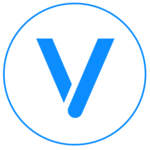 VIVAHR
Simple, Affordable Hiring Software Post your jobs to all the free job posting sites with one click + Culture Marketing™ landing pages.