Greatest African Nations To Go to For A Memorable Trip
African countries are considered one of the popular and cheapest tourist countries with incomparable natural beauty and a diverse rich historical and cultural heritage. Some may consider choosing Africa as a crazy, incalculable decision, we, therefore, present to you this article to correct the perception of tourism in Africa.
Here is the list of best African countries to visit that suit everyone who wants to spend a great holiday without spending a lot of money.
Maasai Mara National Reserve
Best African Countries To Visit For A Fun Vacation.
1: Morocco
It is one of the most visited Arab-African countries, receiving about 10 million visitors per year, and is a favorite destination for many tourists from all over the world. 
Agadir, Morocco
You would have a great time there, particularly if you visit the archaeological sites and spend the most pleasant hours, especially in the Moroccan city of Marrakesh, because of the cheap amenities, as well as the stunning and numerous tourist attractions, as it offers its tourists an affordable lodging, food, and transportation.
Popular Tourist Cities In Morocco To Visit 
Casablanca is a large city with a population of 4 million and is the economic and financial capital of Morocco, and it is a more modern city where thousands of foreigners come from all over the world not only to visit the city but also to work and live in this city full of history with an amazing architectural heritage.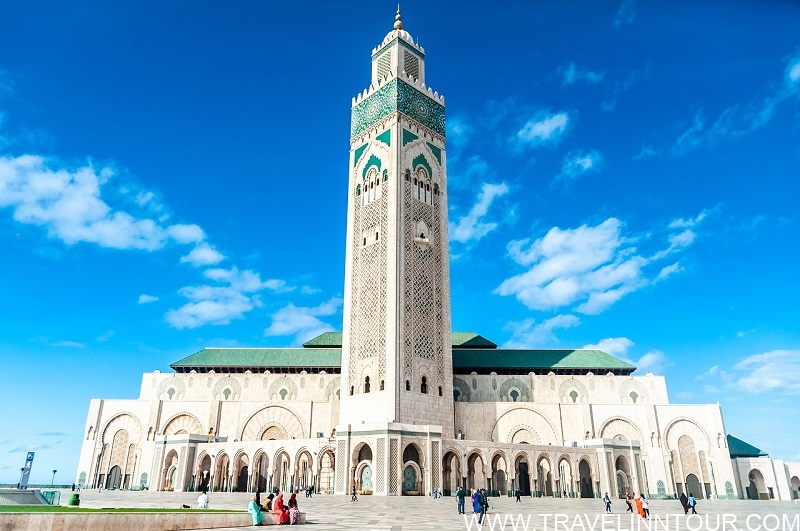 The Hassan Ii Mosque Mosque Casablanca
As one of the largest cities in Morocco, Casablanca is the place to be to learn about Morocco's culture, history, and people. It is also a great base in a central location for touring the coast, with discovering many of the main sights, the most famous of which is the Hassan II Mosque, which is considered the symbol of luxury in the city. It is a luxurious building designed in an intricate geometric form, as its building is based on carved marble pieces and vibrant mosaics, a symbol of ancient Islamic civilization. Indeed, it represents a wonderful place not to be missed while visiting Morocco.
Marrakech is a city full of colors and rich in history. There you can do many things, only depending on how long you will stay in the city. You can set a daily schedule to visit, explore and enjoy the most beautiful places in it.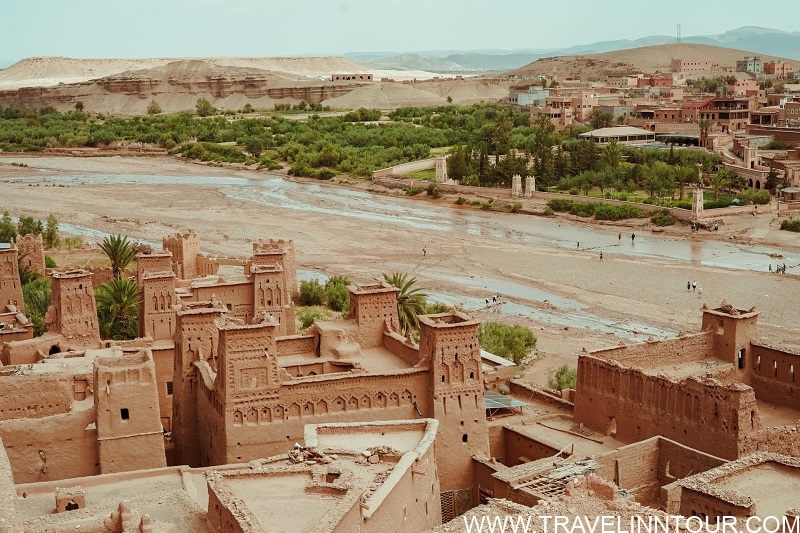 Ait Benhaddou, Marrakesh Morocco – Along the former caravan route between the Sahara and Marrakech
It is a colorful, bustling, and vibrant city crowded with visitors of different nationalities. In the city, you find a mixture of ancient and modern cultures and an overlap between eastern and western cultures. "It is a half-eastern and half-western city! " Experience an epic day trip from Marrakech to Ait Benhaddou and the Atlas Mountains. 
There you will find street vendors and stall owners, as well as performers, snake magicians, charlatans, and many, many different groups. There are many places and activities that you can do in Marrakech during your visit to Morocco, such as visiting The Kutubiyya Mosque, the Ben Youssef Madrasa, the Saadian Tombs, the El Badi Palace, and many other places that you can visit and enjoy.
Tangier is one of the most important cities in Morocco. It is a center for companies and banks and due to its economic progress, it has also become a center for artistic cultures and has many art and music theaters, museums, and other well-known cultural associations. 
Nevertheless, Tangier is a special style as it enjoys bohemian-style cafes, with a range of charming tourist attractions, including the historic Kasbah and the Grand Market, in addition to a group of the most beautiful and interesting recreational opportunities that start from shopping to drinking mint tea at the distinctive CAFE HAFA. It is one of the most famous places in the city, thanks to its outstanding location and stunning views of the most beautiful natural scenes.
2: Egypt
Egypt is regarded as one of the best African countries to visit, as it provides visitors with memorable tours at fair prices. They can visit the most majestic places and temples, such as the pyramids, Sphinx, and Egyptian Museums.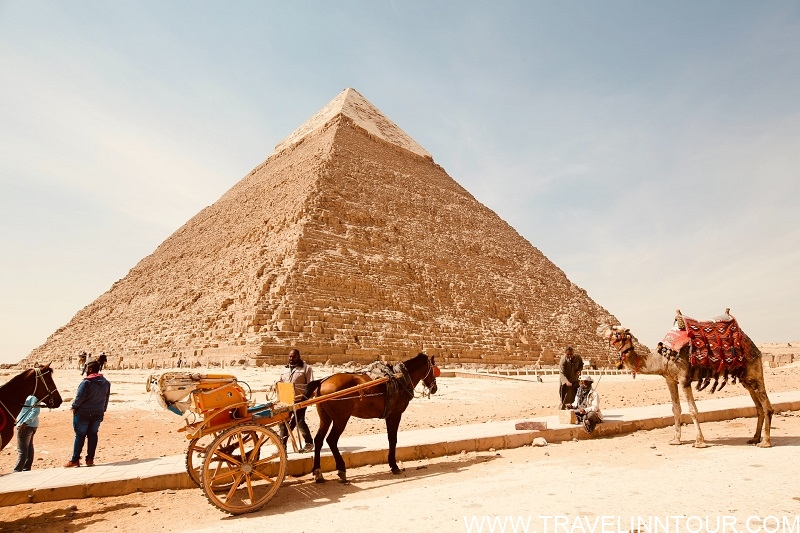 Hotels are keen to offer high-quality facilities to their visitors; additionally, exclusive leisure opportunities are available in Egypt in locations overlooking the Red Sea, where guests can swim in the clear seas and dive.
If you want to take an insight into the past and the majesty and beauty of its creativity, look no further than Egypt, which is home to many ancient kingdoms whose evidence has survived to show us the scale of their civilization's development.
Check out the Visa policy of Egypt.
Most Famous Tourist Places In Egypt
The Giza pyramids are among Egypt's most famous monuments and most important tourism destinations. It is also based in Cairo, Giza Governorate, on the Giza plateau on the Nile River's western side. It was built about 25 centuries BC and consists of three pyramids: Khufu, Khafre, and Menkaure. They are royal tombs, each bearing the name of the king who built it and was buried in it.
These tombs demonstrate the scale of cemetery architecture growth. In ancient Egypt, it started as a small pit, then evolved into an underground chamber, then into a room comprised of several rooms topped by a terrace, and eventually into the shape of a stepped pyramid. The Great Pyramid of Khufu took about 20 years to construct. Many people claim that the pyramid's greatness stems from its construction process, which consists of semi-millimeter quilting stones, each weighing about 12 tons, and this is truly admirable.
It is one of Cairo's major parks, covering an area of 80 acres. It was opened in 2005, and the hill on which the park is constructed offers a panoramic view of the capital, where the picturesque scenery of historic Cairo was were used in the past as a landfill of garbage and waste for over a thousand years. Then it was renovated and it took more than 7 years to construct and cost more than 100 million pounds, which was borne by the Aga Khan Foundation for Islamic Architecture.
Al Azhar Park
(Saint Virgin Mary's Coptic Orthodox Church)
It is one of Egypt's oldest churches. It is situated in ancient Cairo city, in a significant archaeological location. It is near to the Mosque of Omar Ibn Al-Aas and the Ben Ezra Synagogue, as well as several other churches, and is known as the Hanging Church because Emperor Trajan founded it on two ancient Roman fortress towers.
3: Rwanda
Rwanda is considered one of the best African countries for tourism, and it is characterized by the fact that it contains many tourist places that are worth visiting, and its tourist attractions indicate its ancient culture and authentic heritage, as well as all-natural places and amazing wildlife manifestations.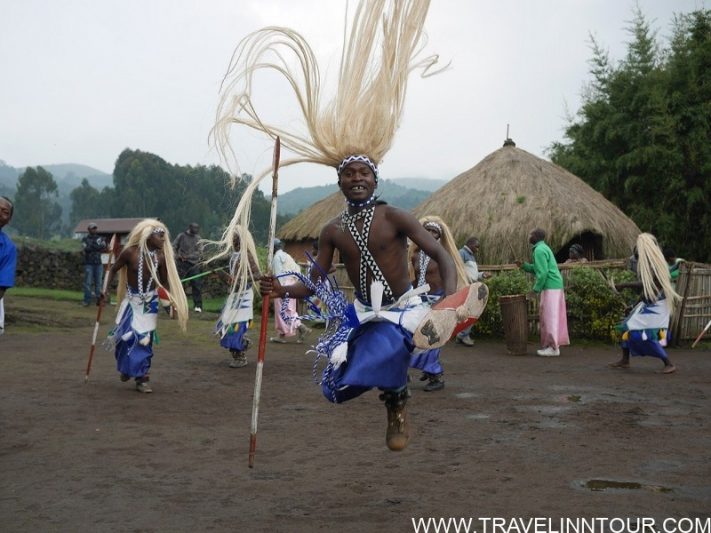 All this can be seen in nature and wandering in these dazzling areas, as well as Kigali (capital of Rwanda), which is one of the cheapest cities. This East African country is full of UNESCO-declared natural heritage sites. 
Popular Tourists Attractions In Rwanda
Akagera National Park is located in Kigali and Safari Park in Rwanda along the eastern border. It is considered part of the traditional East African safari. This park is a bit small and insufficient for comparison with East African destinations. It contains most of the mammals in Africa such as elephants, buffalo, hippos, and giraffes. Here are a few of the lions and leopards as well. You can admire 530 species of birds here.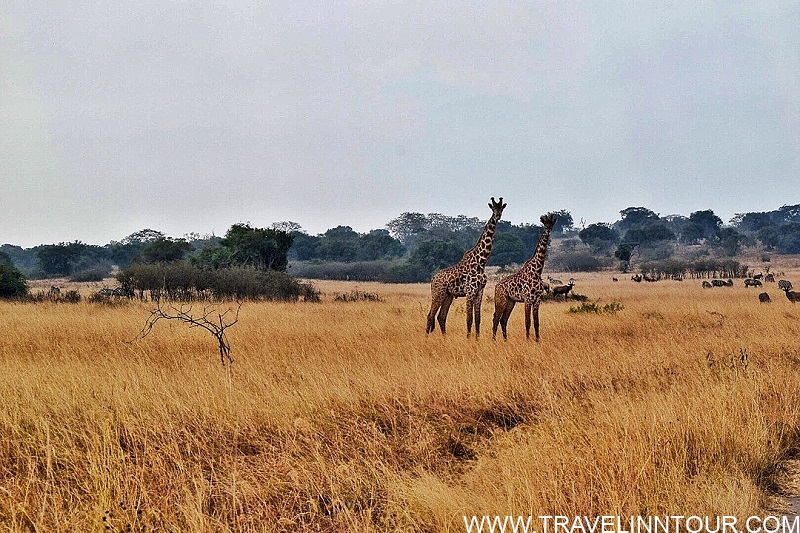 Akagera National Park
Nyungwe Forest is a popular tourist destination in Rwanda, offering visitors the chance to learn about Rwanda's biodiversity. This forest is about 1,000 square kilometers in size. Tourists come here to see the monkeys, who are found in southwestern Rwanda. Around 13 species have been recorded in this forest, including colobus, chimp, L'Hoest monkeys, silver monkeys, and owl monkeys. There are about 270 species of wild birds to be found here.
Lake Kivu is one of the best landscapes of Rwanda. It goes a long way, about 100 km, along the western borders of Rwanda and Congo. Lake Kivu is the highest lake in Africa and it flows at an altitude of about 1,460 meters from the ground. And Rubavu is one of the ports of Lake Kivu. The port of Rubavu has the shores of the lake with a stunning view of Rwanda's most developed city.
4: Ethiopia
Ethiopia draws a large number of tourists each year, which is famous for its classic architecture with amazing designs and ancient churches that are included in the list of UNESCO World Heritage Sites. Castles, palaces, and tombs belonging to a series of empires and kingdoms, including the Fasil Ghebbi, Gondar fortress, and the Aksum stone obelisk (Tigray Region, Ethiopia), attract tourists. In Ethiopia to enjoy the knowledge of the country's great history and ancient civilization and visit the most beautiful tourist places in this wonderful country.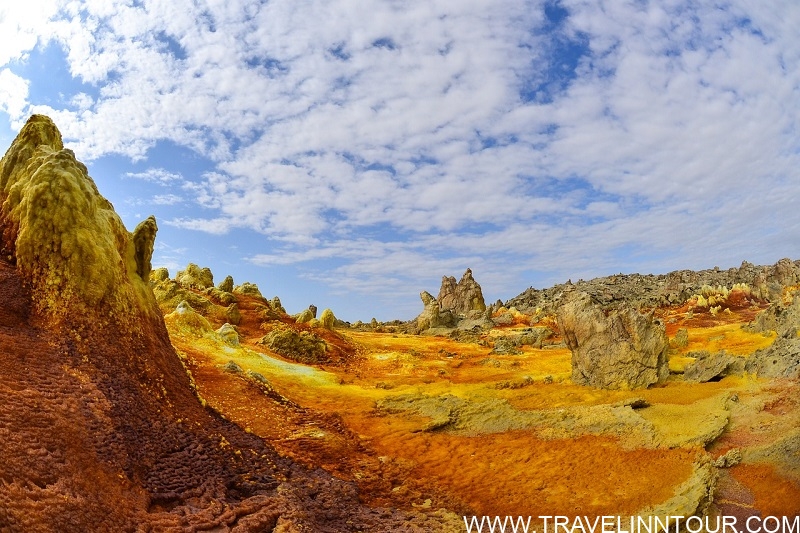 Danakil Desert, Ethiopia
Tourism in Ethiopia also attracts a large number of history researchers and lovers of arts and nature, as research has reached the discovery of the origin of humanity and the oldest human skeleton in addition to many historical discoveries.
Best Places To Visit In Ethiopia
Addis Abeba is the most appealing capital for tourists due to its many tourist and archaeological attractions. Addis Abeba is Ethiopia's capital, and it has a rich ethnic and religious diversity, making it appealing to those who want to learn about different cultures. 
Addis Ababa is also considered the political capital of Africa, as it hosts many international and continental organizations such as the African Union and the United Nations Economic Commission for Africa, and is also the site of many cultural sites such as the imperial palace, the national palace, museums, and the Cathedral of the Holy Trinity, which is one of the most ancient historical Orthodox churches, which is distinguished by its wonderful classic architectural design and is decorated with statues of angels, the huge dome, and biblical drawings on the walls, as well as the windows Classic design glass
The Fasil Gebi is famous for its ancient history because it contains a group of famous historical areas and it is one of the most prominent tourist attractions in Ethiopia, specifically in the city of Gondar, or Ghandar, the ancient capital of Abyssinia, and it is rich in royal palaces and historical castles, which were inhabited by Ethiopian emperors in the sixteenth centuries And the seventeenth, and it also contains many churches and historical buildings designed from the Arab and Hindu culture.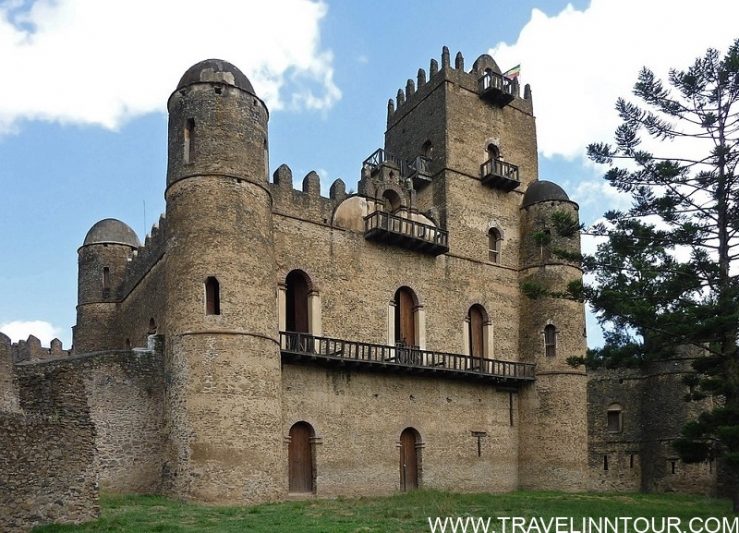 Fasilides Palace in the Fasil Ghebbi Gondar
The city of Bahir Dar is called "Paradise on Earth" because of its picturesque and amazing nature, as it is one of the most beautiful tourist cities in Ethiopia and the second-largest city after Addis Ababa in terms of area. It is also the capital of Amhara province in northwestern Ethiopia and contains many landmarks, Distinguished tourists.
Bahir Dar is famous for its picturesque beauty that attracts nature lovers, calmness, and relaxation, as it contains many landscapes of lakes, islands, and waterfalls, as it includes some churches that are worth visiting.
Do not miss having Ethiopian coffee in Bahr Dar, where coffee is made especially before your eyes to see how the coffee transforms from solid granules into a delicious liquid that you enjoy drinking.
5: Namibia
Namibia, which gained independence in 1990, is famous for its diamond industry, it is among the cheapest tourist countries in Africa in terms of travel costs.
Skeleton Coast Namibia
It is also home to many castles, historical and archaeological monuments, and for wild nature lovers, there are many national parks and wild reserves. Brandberg Mountain, Etosha National Park, Himba tribe, Skeleton Coast are some of the few things to do and see while visiting Namibia. 
Best places to visit in Namibia
Windhoek (Capital of Namibia)
It is the capital of the country of Namibia, located above the main highlands of Namibia.

It contains the former military headquarters, called Vesti, and is located at the top of the hill in the city center.

Windhoek has some monuments left by colonialism, such as the Lutheran Christos Church, the official headquarters of the Namibian government called Titin Blast.

There is a shopping center known as Post Street Mall and is located next to the zoo.

The city also contains a museum of natural history and a gallery of art by local artists.

Namibia has documented its history of transportation, as there is a museum that displays the history of the state's transportation and the history of railways.

It also includes a nature reserve that is a center for the wild kudu, with a rich and varied life for birds and other wonderful places that only need three days of tourism to visit all of them.
It is one of the most important nature reserves in Namibia and one of the most famous, as it contains rare animals that live in it, and includes dry valleys and salt basins. Come and spy on African jungle elephants and zebras in their natural habitat, get a glimpse of the rare black rhinoceros.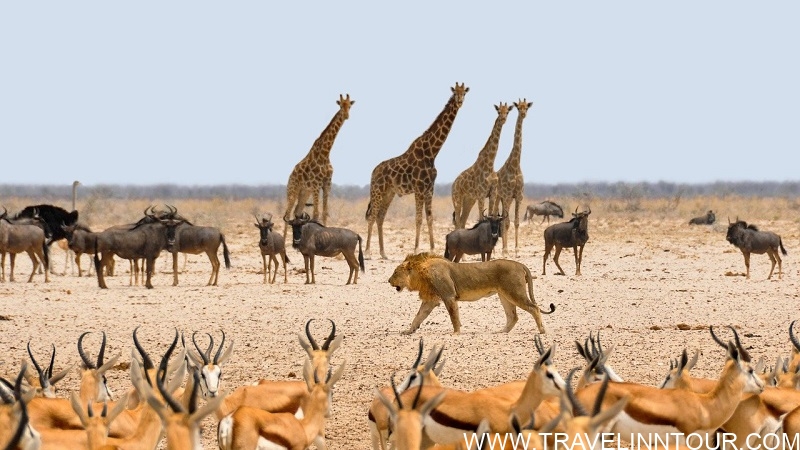 Etosha National Park
The Etosha reserve is suitable for making a safari to see and learn about animals, such as elephants and rhinos. It was first declared a game reserve in 1907.
The salt pool, known as the Sossusvlei, is a Namibian travel booklet situated deep in Namib Naukluft National Park.
Tourists enjoy red dunes and high hills, these large shaped desert sections transform in the winds, and some areas, such as the massive hill in Dune 7, are more than 350 meters high.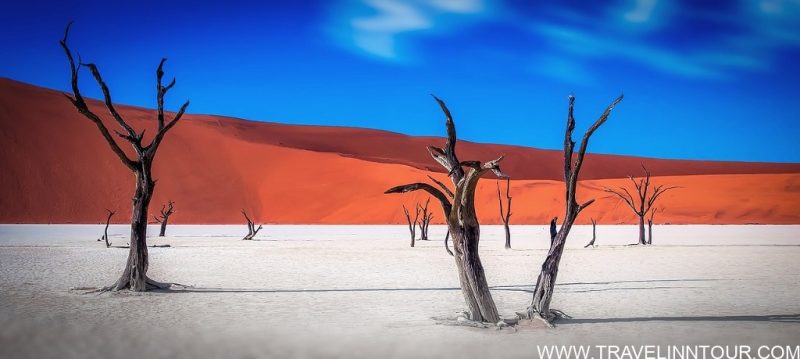 Sossusvlei, Namibia
4X4 tours are the most popular activities, and travelers can hope to wander in the wilderness, with observers like antelopes, oryx, and ostriches.
On the border between Namibia and Angola, you will find the Epupa Fall flowing from the Konin River, surrounded by colorful rock formations, fig and palm trees.
6:Tanzania
It is famous for its wonderful beaches and resorts in addition to the safari trips that attract thousands of tourists annually, and Kilimanjaro Mountain, which is the highest mountain in Africa, the mountain top is covered with snow throughout the year, which gives a wonderful view of the surrounding landscape.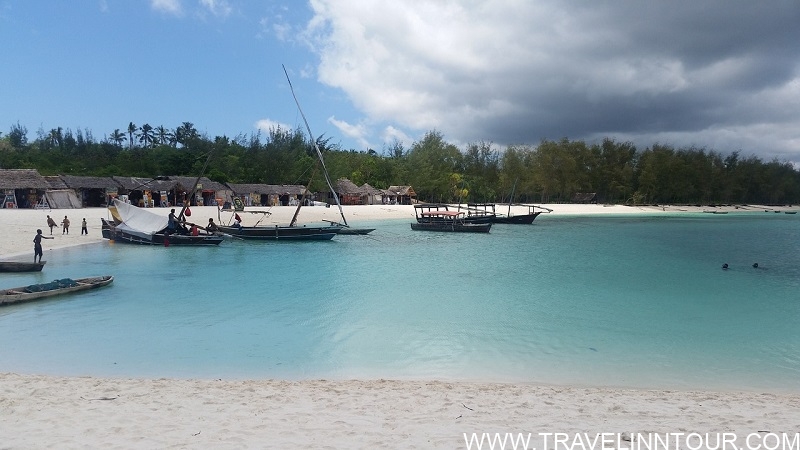 Zanzibar Beach
Best Places to Visit In Tanzania
Mbudya Island (Dar es Salaam)
It is characterized by an atmosphere of charming tranquility away from the hustle and bustle of life, where the charming sunshine and white sandy beaches and the enjoyment of swimming in the charming turquoise waters in addition to the straw huts available for rent on the beach and there are places to sell fresh seafood and cold drinks and the island is an enjoyable trip one of the most popular day trips In the city, where you can enjoy boating among the magical waters and the shining golden sun.
Mount Kilimanjaro National Park is one of the top attractions in Tanzania, and it is home to the highest mountain peak in Africa. Unlike other parks in northern Tanzania, this park is not only visited for wildlife but it is an opportunity to stand in awe of this majestic snow-covered mountain, and for many, they come here to climb the summit. Mount Kilimanjaro can be climbed at any time, although the best period is from late June to October, during the dry season.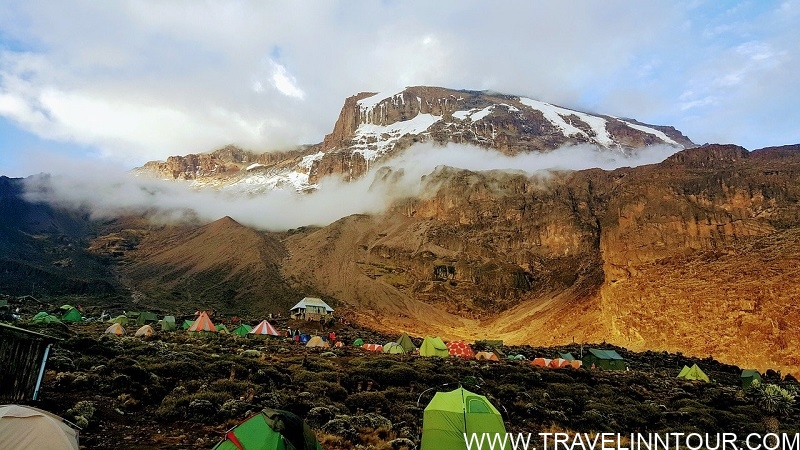 Mount Kilimanjaro, Barranco Wall
Kilimanjaro -A World Heritage Site – was formed more than a million years ago by volcanic movement along the Rift Valley. Three points – Shira, Kibo, and Mawini have formed approximately 750,000 years ago. The highest point on the mountain is Uhuru Peak-en-Kibo, which is one of the Seven Summits in the world. The foothills of the rainforests are home to buffalos, tigers, monkeys, and elephants. The Alpine Region is where bird watchers find an abundance of birds of prey.
Serengeti National Park is a vast plain with thousands, even millions, of animals searching for fresh grassland. As the largest national park in Tanzania, the Serengeti attracts thousands of tourists every year. The best months for seeing wildlife are between December and June.
Great wildebeest migration crossing Mara river at Serengeti National Park – Tanzania
The rainy season is from March to May, with the coldest period from June to October. The annual migration of millions of zebras takes place in May or early June. This migration is one of the most impressive natural events and the primary destination for many tourists.
Large herds of antelope, lion, leopard, hyena, fox, hound, and jackal, are also found in Serengeti National Park. Nearly 500 bird species have been recorded on the Serengeti River. Many of these birds are attracted to the bog area. "Serengeti" means "extended place" in the Maasai language.
Zinjar Island is one of Tanzania's most beautiful tourist destinations, recognized by its picturesque nature and white sandy beaches lined with palm trees, making it one of the destinations that tourists from all over the world flock to engage in various water activities such as diving, windsurfing, kayaking, and just relaxing in its beautiful surroundings.
7: Uganda
Uganda has many tourist potentials and attractions in addition to the presence of national parks and gardens in it. In 2012 it got the best tourist destination. One of the main reasons for visiting Uganda is that the country is known for its sunny weather that requires heavy clothing only on some cold nights in the mountains as is the case in western and eastern Uganda.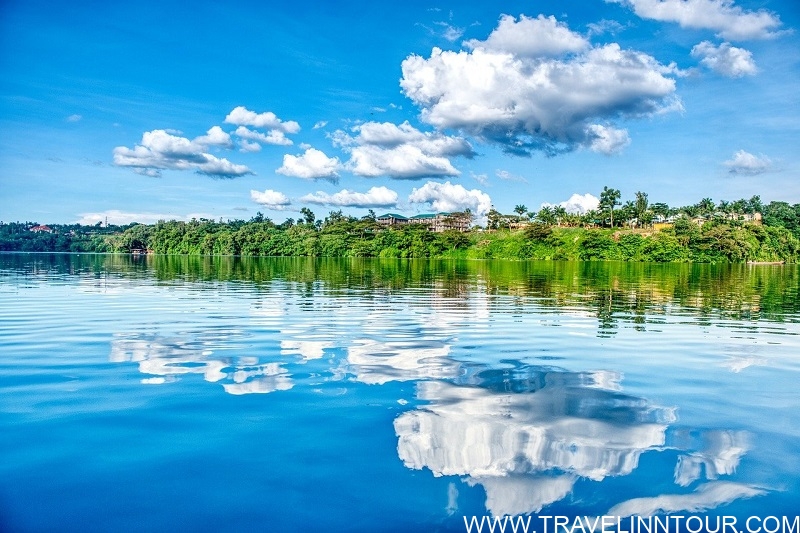 Kampala, Capital of Uganda
The locals are among the most welcoming people to tourists in the region, and you will probably feel it since you set foot in the country.
Uganda is an ideal destination for those looking to save money. The cost of living in Uganda is lower than that of its neighbors, giving travelers more purchasing power to discover all that Uganda has to offer.
Best Places to Visit In Uganda
Lake Victoria is one of the Great Lakes in Africa, and is the largest tropical lake in the world, covering an area of ​​approximately 68,800 square kilometers (26,560 mi²) in size. Lake Victoria is located in Tanzania and Uganda with a small portion extending into Kenya. It also contains the main reservoir of the Nile River and is the largest freshwater lake in Africa. 
Lake Victoria is known to contain an abundance of fish, exported by local fishermen and merchants. There are more than 200 species of fish, all of which make a major contribution to the economies of East Africa. You can also take a boat trip on Lake Victoria
Bwindi National Park (The Bwindi impenetrable national park)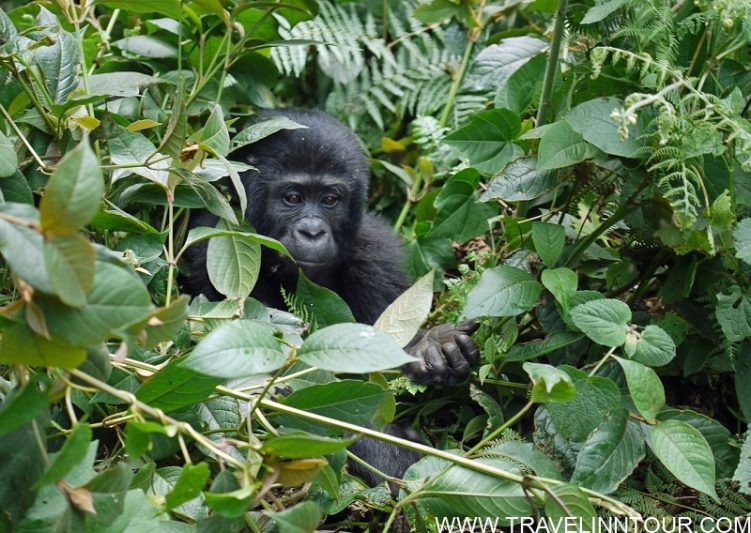 Gorilla Trekking In Uganda
Bwindi National Park maintains some endangered animals in Africa. Which is a haven for tracking gorillas. It is known for its exceptional biodiversity, with more than 160 species of trees and more than 100 species of ferns. The park is part of the Bwindi Forest, which is located along the border of the Democratic Republic of the Congo to next to the Virunga National Park and on the edge of the Western Rift Valley. There are many species of birds and butterflies found, as well as many endangered species, including mountain gorillas.
Kidepo Valley National Park
Kidepo Valley National Park is one of the most spectacular parks in Uganda. With an area of ​​1,442 square kilometers, it also has a harbor area unprecedented in any other park in East Africa. Kidepo Valley National Park offers stunning Savannah landscapes that end in a rugged horizon. It can be described as vegetation as it contains the open tree of the savannah, which varies greatly in structure and composition. 
Mountain forests are dominated by some higher places, while areas along the Lorupei River support dense acacia geradi forest. In addition to the flora and fauna of the park and the park most typical of Kenya to the rest of Uganda, such as the lion, leopard, and tiger, eared fox bat, giraffe – as well as nearly 500 species of birds.
7: Kenya
If you want to travel to the cheapest and best African countries to visit, in terms of travel, sightseeing, and wandering, there will be no better country than Kenya, as it provides tourists with many excellent options and wonderful places to wander among the safari parks, museums, archaeological sites including many others.
Diani Beach Kenya
The Big Five (rhino, leopard, lion, and buffalo) and the Great Wildebeest Migration are two of Kenya's most popular attractions. There are beautiful gardens that draw visitors from all over the world, and one of the most well-known of these gardens is Paradise Gardens. Check out the Visa policy of Kenya. 
Best Places To Visit Kenya
Nairobi is a city located on the outskirts of Kenya. You may see it not the most beautiful African city at first glance, but there is real charm and energy to be found in this city near the capital.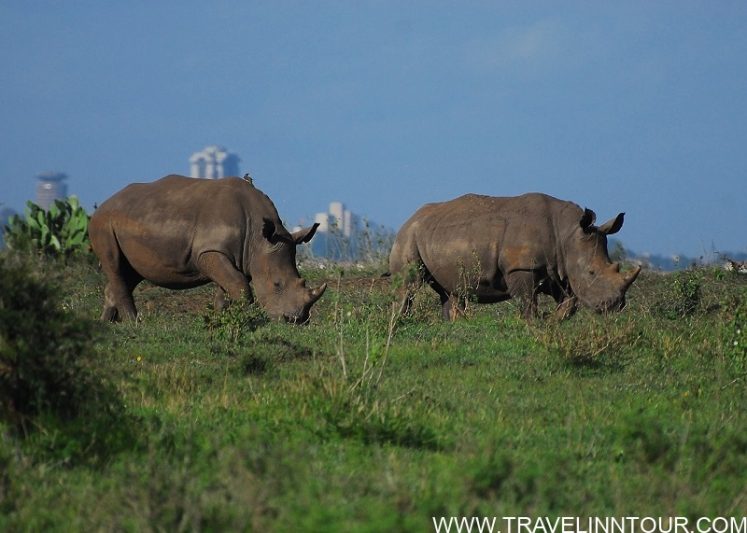 Nairobi National Park Kenya
For first-time visitors: The most famous thing you can find in the city is the park, where giraffes meet and will have a fun and exciting experience.
There you will find a large chain of different markets and restaurants that offer African and other foods. The night scenes are very enjoyable and you will spend an enjoyable time.
One of the most famous eastern African safari parks is located near Mount Kilimanjaro in the middle of a charming nature of snow and a rocky mass located in that reserve. There you can see the largest herds of elephants in Kenya.
And for all wildlife lovers, you can see different wild animals, wild ones, along with giraffes, zebras, and much rare wildlife.
The Tsavo National Park is located southeast of Kenya, east of Mount Kilimanjaro, and the largest (8,036 square miles [20,812 square kilometers]) of Kenya's national parks, was established in 1948, and later that year for administrative purposes the park was divided into two smaller units. : Tsavo East and Tsavo West.
There you will enjoy, find many wild animals and have a fun and exciting day.
It is a wonderful wilderness safari area that brings you into an exciting adventure amid the fiercest predators by wandering in safari cars and exploring the wild nature among those animals up close. There you will see the most beautiful wild animals such as zebras, lions, tigers, and cheetahs, as you can watch the giraffe up close and a herd of wild buffalo.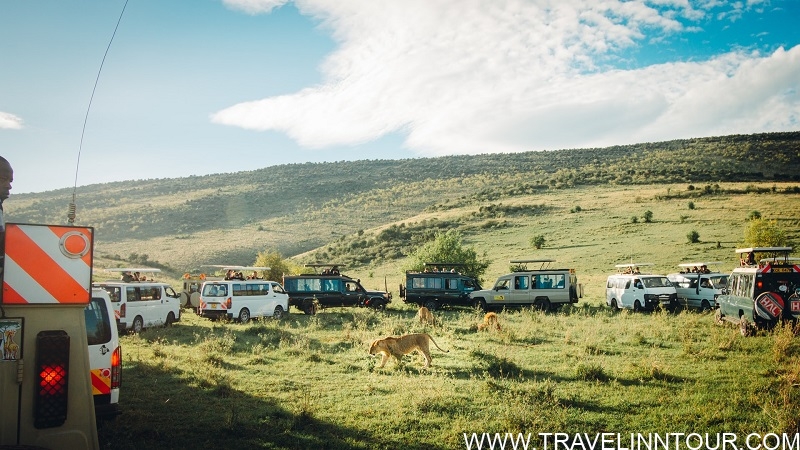 Masai Mara National Reserve Kenya
One of the most beautiful places in Kenya and an unforgettable adventure for those who love adventure and excitement trips, it will be a very special and exciting trip. It is a safari area more suitable for young people, not the elderly or children.
8: Cape Verde 
An archipelago and island country on the west coast of North Africa.
Cape Verde has advantages that make it different from many other African countries, as it consists of 10 charming sightseer islands with diverse landscapes and special beauty.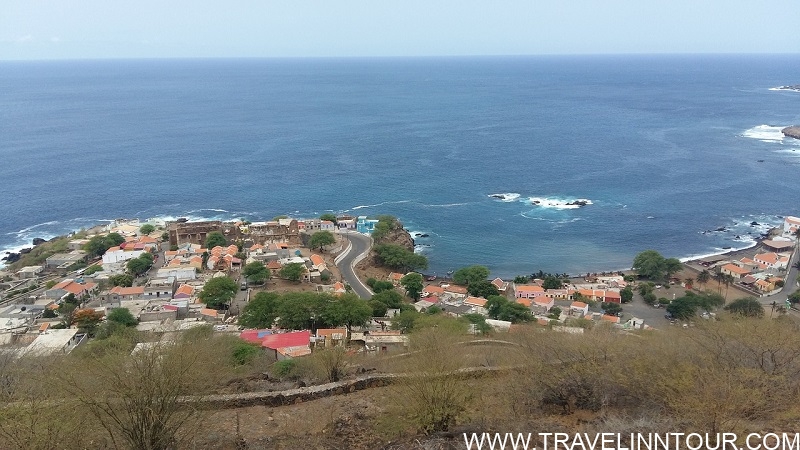 Cape Verde Tourism
Many unique activities are available, ranging from sailing and fishing to windsurfing, jet skiing, and other water sports, as well as visiting parks and beaches, hotels, restaurants, and cafes that provide the best facilities. Visit this highly regarded tourist country, with its numerous scenes and tourist sites that will make you feel at ease in the embrace of calm nature.
Best Places to visit in Cape Verde 
Praia is the crossroads of cultures between Europe, Africa, and Latin America. Tourists often denounce the decreased interest in them in Praia, Cape Verde's capital. But the most important thing to do in Cape Verde is to head towards Praia Market. Wandering among the stalls of fish, meat, fruits, and vegetables that are prepared and sold by the locals, you can explore the popular culture of the country as it allows you to integrate with the customs of its people.
Tarrafal has the finest beaches, and don't miss Cidade Velha's historic UNESCO site, which is just 15 kilometers from Praia. 
Known for being home to countless turtles, Boa Vista boasts endless beaches, "Dunes Island" offers its visitors a unique blend of plains, oases, deserts, and beaches.
cape verde Boa Vista St Monika Beach
In Boa Vista, many activities can be done, starting from the sand dune road, passing through the village of Rabel, and diving to enjoy turtles and fish and whale watching, tourist boat rides, and you can also take surfing lessons by professional practitioners Learn to ride sailing boats.
The largest island in Cape Verde, Santiago is the jewel of the archipelago. Praia, the capital, includes the majority of the population and reveals the traditional face of the region. The island of Santiago is defined by its lush nature and wonderful landscapes, from black sandy beaches to great peaks, passing through its deserts and typical villages, the island of Santiago promises a journey rich in culture and adventure.
So which African country you would choose to go to? Your comments are highly appreciated. 
Save It On Pinterest