Distant Onboarding Plan: Welcome Your New Rent
How to warmly welcome your new hire with a successful remote onboarding plan
How do you ensure that your new employee's first day is stress-free but memorable for success? It's about finding the right balance and working with what you have. Digital environments are different from physical workplaces: you should take advantage of these differences instead of trying to repeat your normal "first day at the office". And while no two onboarding stories are the same, you should include some activities from each of the following four segments on your new hire's first day.
eBook publication
Remote Onboarding Guide: How to greet your new employees remotely
Support your remote recruits and prepare them for any challenge that comes their way!
1. The "practical stuff"
These are the things that need to be done on a new hire's first day. In short, it's everything to do with HR paperwork and IT setup. In detail, these activities can be:
A quick phone call to the IT team
This can be a 15 minute health check-up call to make sure your new hire has access to everything from their email to their LMS, CRM, and any other software your company uses. If you have already sent training videos before the first day, the new employee can use this space to ask questions or troubleshoot problems. Or if you want to lead them
Step by step, this could be a lengthy video meeting.
A short video presentation of HR policy
This can either be a simple head-talking video or a more gamified animation video. You should include company guidelines on days off and benefits, as well as information on working hours. Make sure you report on how your company approaches work outside of business hours (often a reality for many teleworkers). This video is also where you can briefly mention all the mandatory training your new hire has to go through, as well as all the forms they have to sign.
Of course, you can also do all of this via a phone call or Zoom session with HR, but a video is much more sustainable in the long run: it saves staff time as you can reuse it (with small tweaks) for most new hires.
Forms & contract signing by email
You may have already sent and received signed e-documents of the required contracts and forms. However, if there are documents that need to be signed when an employee is officially hired, this is the time.
2. The "social networks"
This is the part where your new hire meets the rest of the team. There are many ways to do this, so don't hesitate to choose from the activities outlined below:
An introductory meeting with the manager or the management team
This is the official kick-off discussion with your new employee's direct line manager. Fast and to the point, but friendly. You can leave detailed instructions and objectives for later.
A company-wide welcome email or Slack message
New hires are a great opportunity for people from different departments to get in touch quickly and to say "welcome" to their new colleagues in an uncomplicated way. GIFs should be promoted!
A casual meeting with the broader team
Think of it as a round table of introductions: who everyone is, some fun facts about them, how they will work with their new employee. You can also use this time for a virtual lunch together (a voucher for food delivery at your employee's first work lunch would be a nice touch) or to play team building games. However, make sure that you don't put your new hire in the spotlight as it might make them feel uncomfortable.
A "Meet Your Mentor" one-on-one session
Once you've assigned a mentor to your new hire, they can have an orientation session (perhaps over lunch) to answer questions and provide insights into the team and how it works. If you do not have an official "mentoring system", you can still assign your new employee a "work partner", someone with whom they can work closely and give them orientation in the first few days or weeks.
A VR office tour
This is an innovative solution if you have a large team on site and want to remotely show new employees what the office environment looks like. Investing in VR can also help later, during training. However, if you can't afford this type of technology, you can go for something simpler, such as: E.g. record a video of your office or even take a short tour with a laptop or tablet.
A collaborative game / scavenger hunt
If you already have an app for your LMS, you can set up a game together on the first day of your new hire. For example, it could be a "who is who" quiz. This can be a fun way to meet the team without the pressure of Zoom calls.
3. The "training part"
Here you explain the work and training process in more detail and help your new employee to understand how communication and feedback work. You need to highlight the best ways to connect with colleagues and explain what the training plan will be. You can do this in a number of ways:
Let your new hire's manager go through everything with him in one phone call
It can be a lot of work, but it will make it easier for your new hire to ask one person questions about a lot of different things.
Create microlearning videos on your LMS
Small content is a great way to introduce your new hires to the LMS they will be using for training.
One-on-one interviews with team members
In this way, you receive in-depth information and, as a newcomer, offer you several points of contact. You don't have to meet everyone on the first day, however. Start with those you will be working with more closely and make a plan to meet the rest of the team at work for the first few weeks.
Create a directory of information that your new employee can easily access
This is a special place, either on your company website or in your LMS, where new hires can see a table with all team members (with photos) and contact information. You can also find their training plan and additional company information such as policies, procedures, and benefits. Note: You can offer all of this information in the form of a digital employee handbook.
4. The "look into the future"
During this part of the first day, you guide your new employee through the broad lines of their daily responsibilities and set some initial goals and priorities. Although you can do this by calling your line manager, it is a good idea to write these down as well so you can refer to them later.
For example, you can create and share an onboarding checklist that your new hire can see and check off at every step. This checklist may include the activities you selected for day 1 (make sure some activities from the social segment are optional) and some goals for the first week and month. We'll talk more about these goals in the next chapter.
It's also a good idea to let your new hires know about career opportunities and the possibility of moving to other departments in the future. It may sound too early to do this on the first day, but it will help them look forward to their future in your company and show them that you care about their career development.
How to implement your remote onboarding plan
The first day of a new remote hiring won't be the same as the first day of a new hire in the office – but that's fine. To give them a first day that prepares them for success and helps them feel welcome, cover all four of the basics: building, meeting the team, learning the basics, and looking to the future. You can do this through a variety of online activities, including email, Slack group chats, Zoom calls, micro-learning sessions, VR, and in-app games.
Download the Remote Onboarding Guide: How To Welcome Your New Hires Even From Afar ebook for tips on implementing an employee onboarding program that builds confidence and prepares your new team members for the challenges ahead. It even comes with a handy onboarding checklist that will help you lay out all the essential elements for long-term success.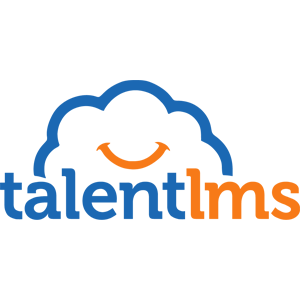 TalentLMS
Easy to learn, easy to use, and easy to like, TalentLMS is designed to get a "yes" from everyone including C-level executives, budget officers, and busy employees. Instead of checking out, your entire organization is now leaning towards training.