Time And Attendance Monitoring Software program For Payroll
Find The Best Time And Attendance Tracking Software For Payroll Processing
Time and attendance tracking software reduces absenteeism rates and boosts team productivity. But how do you know which tool is right for your remote team? This guide walks you through every step of the process so that you can streamline payroll and reduce operational costs, from how to set an accurate budget to features that deliver the best value for money. Keep reading to learn how you can implement a time and attendance management app and make the most of your virtual talent.
eBook Release
Time And Attendance Tracking Software: How To Choose A System That Streamlines Your Payroll Process
Learn insider tips to invest wisely in a time tracking system that alleviates HR workload and helps you achieve pay slip perfection!
What You'll Find In This Ultimate Guide…
8 Steps To Select The Best Time Attendance Management Software
How To Use A Time And Attendance Tracking Directory To Qualify Vendors
How To Get the Most From Time And Attendance Tracking Software Ratings And Reviews
8 Things To Look For During Your Attendance Tracking Software Free Trial
What To Include In Your Time And Attendance Tracking Software RFP
Employee Attendance Tracker Selection Mistakes
1. 8 Steps To Select The Best Time Attendance Management Software
Choosing the best time attendance management software can be time-consuming and resource-draining. You need to conduct a needs analysis, qualify vendors, and research all the pricing plans. And that's after you set a realistic budget to prevent overspending, which is a challenging process in and of itself. This comprehensive guide can help de-stress the selection process and improve ROI. The key is to break it into manageable steps that you can tackle on your own or delegate to the right team members.
Compile A Software Wishlist
This list contains all the things you can't do without, whether it's reporting features or customer training resources. You should also include tech specs, such as which browsers or platforms the software must support. While you're at it, create another list that has all the selling points you want but aren't necessarily deal-breakers. These come in handy when it's time to narrow your shortlist and you need to set top vendors apart from the crowd. For instance, this company offers more advanced support services than the competition.
Develop A Budget And Implementation Timeline
The best time attendance management software needs to fit into your budget. Thus, you need to estimate costs to find the right tool and get top value for money. It's also crucial to develop an implementation timeline, including setup, personalization, and front-end adoption. The trick is to choose software that's quick to implement without compromising customization. For example, your backend team can incorporate branding and master all the features within the first week. Likewise, your front-end users are able to track billable hours and invoice clients right after the launch.
Survey Your Team
Employees must use the tool to make the most of their workday, request vacation time, and bill clients. As such, it needs to be easy for them to use and align with personal preferences. So, survey your team to figure out what they need from the tool and gauge their expectations. Which devices will they use to access the app? Which features are they looking for? What are the current challenges the new tool can help you address?
Use An Online Directory To Vet Vendors
Fortunately, you can use an employee attendance tracker directory to qualify vendors and quickly compile a shortlist. Just make sure you choose a reliable directory with a solid online reputation. First and foremost, there should be fraud prevention to ensure that listings are legit. For instance, software vendors need to create an account and all the listings are manually checked before going live.
Evaluate App Features And Price Points
There are two popular places to check vendor pricing options. The first is the online directory, which features starting costs, licensing types, and free trials. The second is the software company's site or landing page, which usually features more detailed pricing plans. For example, subscription tiers or one-time licensing options. Another crucial consideration is the app's features. The exclusive directory has a comprehensive list of selling points for each vendor, such as reporting and customization features.
Scope Out Support Services
Every vendor should offer support services to improve tool functionality. This might include phone, email, or live chat support, as well as customer training resources so that you can resolve issues on your own, like tutorials, demos, and step-by-step guides. Start by evaluating their support options in the online directory. Then visit their social media profiles to see how they engage with followers. Another great way to evaluate their customer service and support is to reach out. Contact the vendor with a quick question to see how they respond. Does it take them a week to reply or do they follow up the same day? More importantly, how well do they know their product?
Sign Up For Free Trials
A trial is the most direct way to see if the product is up to your standards. For instance, you get 14 days to explore all the features and evaluate the UI firsthand. Then set up a meeting with the vendor to ask questions and address your main buying concerns. Some vendors provide free demo events instead of trials. In which case, you should contact them for upcoming events or ask if there are recorded webinars that highlight all the USPs.
Submit RFPs To Top Vendors
RFPs (request for proposals) are usually the first point of contact with the vendor. They include all the buying requirements, from budget to implementation timeline. Software providers respond with a proposal that highlights costs, support, and other key selling points. Then you can compare your top choices with the team to make the best buying decision. You may have to follow up for more info. For example, ask vendors to complete questionnaires or set up a one-on-one meeting. Some companies even sign up for free trials after reviewing RFPs to save time.
2. How To Use A Time And Attendance Tracking Directory To Qualify Vendors
An exclusive time and attendance tracking software directory isn't the only resource at your disposal, but it is the most cost-effective. You can evaluate pricing options, read user reviews, and compare your top choices, which makes it the ideal place to qualify vendors and maximize ROI, especially since it's free and you can filter results to speed up the search. So, what should you look for in vendor listings? And is there a quick way to size up all the options and compile a shortlist?
Start With A Needs Analysis
Before you can qualify vendors, you need to set realistic expectations for your new attendance tracking system. What are your buying requirements based on current gaps? Which supports services should the vendor provide? Which features do you need to get top value for money? Evaluate business reports, employee surveys, and performance assessments to look for areas of improvement. Then use the data to compile a must-have list for time and attendance management system vendors. Another great resource is in-house recommendations. Has your team used time tracking apps in the past and how do they feel it can help you achieve business objectives?
Use Embedded Filters
The niche directory also has built-in filters to help you eliminate options that miss the mark, as well as see which solutions meet all your buying requirements. Whether it's features, support, or pricing model, you can even sort listings by rank and focus on platforms with high overall satisfaction ratings. Or, if you know the name of the company, display results in alphabetical order to zero in on their product page. The filters are there to highlight the software that aligns with your use case so that you don't have to search through the entire directory.
Read The Product Overview
The product overview covers all the essentials, including support services, customer training, tech specs, and customer type. As such, it gives you the opportunity to quickly determine if the product is best for your bottom line. For example, you aren't willing to sacrifice phone or email support because it gives your team added peace of mind. Likewise, you may be looking for tools intended for SMBs that scale to meet your needs. The product overview also features a brief explanation of the software and its real-world benefits so that you can dive deeper into the ownership perks based on your business gaps.
Evaluate Pricing Options
Of course, it's always best to submit RFPs to your top choices. However, every time and attendance tracking software directory listing has a pricing options section. This includes starting cost, free trials, and licensing types. You can also see which pricing models are available. For instance, this software is subscription-based and you're charged per user instead of footing the entire bill up front.
Size Up The Features
Another reason to use a niche directory is that it has a complete features list. Namely, functions that time tracking software buyers look for in their new system. This is because the site understands crucial selling points and the real-world benefits that they provide. They know how to categorize the list so that you can quickly qualify vendors and make the right buying decision. In fact, software companies simply check the features that apply to their platform to include them in the listing. Therefore, you get a comprehensive overview of everything the app has to offer your SMB. That said, you need to identify your must-have features ahead of time, as well as why you need them to improve ROI or prevent absenteeism among your remote work teams. This also comes in handy when it's time to submit the RFP.
Consider Reviews And Ratings
Many listings have reviews and ratings so that you can evaluate the app's CX, UX, and usability. There's also an overall satisfaction and "likelihood to recommend" score. As a result, you can get a behind-the-scenes look at the tool's real-world performance without making a commitment. Of course, it's wise to sign up for free trials so that you can assess the app firsthand. However, social proof is a good indication of the company's business practices and tech expertise. For instance, many of the users say that the provider takes days to respond to emails or isn't knowledgeable about their product. This is a major red flag if you're looking for software with advanced support and customer training.
Compare Top Options
Finally, the exclusive directory has a comparison tool that allows you to choose up to 3 solutions to evaluate side-by-side. Every column displays the product's tech specs, support options, and pricing overview, in addition to the rating score, features list, and other crucial evaluation criteria. Then you can shortlist vendors that offer max value for money and move them onto the RFP round. If you still have quite a few vendors in the running, repeat this process until you've narrowed it down to your top contenders, at which point, you're able to develop a scoring system or checklist to simplify the decision-making process.
3. How To Get the Most From Time And Attendance Tracking Software Ratings And Reviews
Most of us have experienced software post-purchase regrets at one time or another. However, time and attendance tracking software ratings can help you choose the best app the first time around. You get the inside scoop regarding usability, customer service, and usefulness. But how do you read between the lines and size up all the options? Especially if you're racing the clock and need to choose the right app today. Below are 7 insider secrets on how to get the most from user ratings and reviews to get top value for money. You'll also find more purchasing pointers in our exclusive time and attendance app guide. 
Identify Your Use Case And Goals
Time and attendance tracking software scores are based on specific evaluation criteria. But you should also develop your own criteria based on business needs and toolbox gaps. Why are you considering a time tracking system for your team? What are your primary objectives? How much do you have to work with? What do your employees expect from the tool? The first step is to identify your use case and goals so that you know which reviews to look for. For instance, reviewers that have a similar focus area or staff size.
Choose A Credible Review Site
The most important part of using online ratings and reviews is finding a credible source. The site needs to be well established with a great track record. Have they been in the industry for years? How many people visit their directory every month? Check out their social media pages and see if they have buying guides or tip sheets. A reliable ratings site also has fraud prevention measures in place to keep everything above board, like requiring companies to create an account, and the same goes for reviewers.
Go Beyond The Overall Satisfaction Score
The overall satisfaction rating is usually what you focus on first. It's at the top of the page and you can even sort directory listings by ratings. Above all, determine how the site calculates that score. Ideally, it should be a tally of all the user ratings, including usability and likelihood to recommend. This gives you a more complete picture of the software's UX, CX, and overall value for money.
Evaluate The Performance Overview
There's a performance overview at the top of the review page that includes all the buying essentials, from usefulness to customer service. These might not be deal-breakers for some organizations, but they should factor into your decision-making process. For instance, you're willing to compromise on customer service if it means a lower price tag. Then again, you need to consider the ramifications of this in terms of tool functionality. Will the vendor lend a helping hand if you run into IT issues?
Assess The Pros And Cons
There are benefits and drawbacks for every time and attendance tracking software solution. Reviews give you the chance to choose the best vendor for your SMB. Simply put, you know what you're getting into. For example, they like the user-friendly UI but think that the customer training resources need some work. Thus, if you're looking for a tool that comes with advanced support and DIY troubleshooting, you may need to keep searching. This is why it's so essential to identify your use case and goals beforehand. You can zero in on ratings and reviews that truly matter to your organization. That said, you should still read all the pros and cons for the sake of due diligence.
Consider The Reviewer's Background
Every person who leaves a review in the exclusive online directory must sign in and provide some background details, such as their focus, industry, and company size. As such, you can concentrate on reviews that align with your use case, since they carry more weight. For instance, you have more in common with a reviewer who is also involved in the retail sector and has 100 employees as opposed to someone with 10,000 staffers in a completely different field. Another perk of using a niche directory is that all reviews are manually checked before they go live. This helps deter sponsored ratings that negatively impact the overall score (and your final decision).
Check Out Their Landing Page And Social Media
Vendors should have a website or landing page that features client success stories. Social media is another great place to check their credentials. If they don't allow ratings on their page, users might still post comments about the platform. For example, what they'd like to change about the software or why they switched to another app. Just keep in mind that there aren't fraud prevention protocols to deter biased reviews. Anyone can post their thoughts or opinions about the tool, even if they've never used it. Or if they've been compensated by a competitor who wants to damage the vendor's reputation. This is yet another reason why organizations often rely on exclusive directories for vendor vetting. You know that you're getting credible information about vendor support services, features, and ratings.
4. 8 Things To Look For During Your Attendance Tracking Software Free Trial
Many vendors offer an attendance tracking software free trial these days. It gives you the opportunity to evaluate the UI, test support services, and gather team feedback. But how do you evaluate the top tools to maximize value for money? Free trials and demos are only useful if you know what to focus on. After all, you only have limited time to dive into the reports, work timers, and client billing functions. Here's a road map to help you during the software test drive so that you can compare all the top options.
Intuitive User Interface
The UI is at the top of the list because it serves as a basis for all the other features and functions. You need a user-friendly interface so that every employee can use the app to track work hours, bill clients, and request days off. The system should make it easy for them to perform these basic functions with minimal stress, even if they have very little tech experience or have never used a time tracking system in the past. After the free trial, ask your team what they thought about the navigability and dashboards. Were they able to access the app on their device of-choice? Were there any IT sticking points?
Time Tracker Capabilities
One of the most essential time and attendance system features is work timers. Ensure that employees can start and stop the clock to monitor tasks as well as manually add tasks that are more difficult to record in the system. For example, client meetings that take place offline. Another time and attendance tracking software function to consider is descriptions. Can staffers explain what they did during this time window and which resources they used?
Support Services
Every vendor offers some level of support whether it's email or live chat. Test out their support services during the free trial to see if they live up to expectations. For instance, send them a test email or trouble ticket. How quickly do they respond and are they knowledgeable about their software? You should also check out their knowledge base to evaluate their customer training resources. Do they have demos and tutorials? Are there tip guides to help you maximize tool functionality?
Personalized Dashboards
The best staff attendance management software has customizable dashboards that allow employees to pin tasks and evaluate reports. They can view detailed analytics about their weekly hours, requests, and overall attendance. Some tools even feature widgets that staffers can add to their dashboard to improve productivity. Encourage employees to set up their own homepage, then gather their feedback. How long did it take them to customize the layout and what was the process from start to finish? Can team managers track their team's attendance?
Advanced Project Management Features
Many apps include project management features so that you can monitor deadlines and related tasks, as well as billable hours and additional expenses that you need to account for in the client's invoice. There should also be a high-level overview of the project stages, team members involved, and necessary resources. That way, you know how many hours you've already devoted to the project and what's left on the to-do list.
Employee Profiling
Employee profiles include all the crucial payroll info. You can evaluate weekly work hours versus total capacity, in addition to salary or hourly rate, and upcoming vacations or days off. This simplifies payroll processing since you have all the payment details in one location, such as their monthly totals, absences, and even preferred payment methods. For instance, this employee receives a printed paycheck and another has direct deposit.
Ease Of Setup
The time tracking software should be easy to download, install, and customize. Challenging setups dig into your profit margin because they require more payroll hours. Your implementation team must spend more time to adjust settings and master all the features. Then you need to consider the time it takes to roll out organization-wide. As an example, your staffers need a week just to personalize their dashboards and figure out the work timers. Ask your test users to start from square one. How long does it take to install the app? Are there any tech hurdles along the way? Does it involve a  steep learning curve?
Compatibility
Ideally, the time tracking app should play nice with your other go-to tools. In fact, many systems have integrations for payment processing and accounting. One of the most important considerations during the free trial is app compatibility. You shouldn't have to purchase replacement systems or deal with complex setups to streamline your toolbox. This also applies to data migration. Can you quickly upload existing employee and payroll data to the new time and attendance tracking software ? Or is it a long and complicated process that involves manual entry and reformatting?
5. What To Include In Your Time And Attendance Tracking Software RFP
A well-written time and attendance tracking software RFP allows you to create a spot-on budget and identify top contenders. Vendors respond with a detailed proposal that covers everything from pricing plans to support options. In most cases, it's your first point of contact with their brand, so they aim to make a great first impression. However, some vendors may not respond if your RFP is vague or doesn't have all the essentials. Thus, it's important to include a few key items to achieve the desired results.
Buying Requirements
What role will the new time and attendance tracking software fill in your organization? Which features are you looking for? What's the primary use case? These are all issues to address up front in your time and attendance tracking software RFP. Vendors need to know how you'll implement the tool and why you're considering their app in the first place. For example, you need the employee attendance tracker to simplify payroll and improve client billing. Thus, the vendor can highlight all the features that relate to these essential tasks.
Budget
Provide software companies with a brief budget overview. You don't have to specify your max spending limit, but you should include your ideal price range, as well as the licensing type and pricing plans you prefer. For instance, you need a subscription-based platform that charges per user. And this is how much you can spend for every user. Bear in mind that vendors may not fall into that price point. In which case, you may have to re-evaluate your budget or look for other solutions. They might even come back with additional plans or licensing options that better suit your budget.
Implementation Schedule
Explain your schedule and time limits. Unlike content outsourcing RFPs, you don't have to map out the entire process. Simply tell vendors how soon you need to have the tool up and running. For instance, you must be able to launch the new app by this date because that's when you're migrating from the current payroll platform. They should also be able to give you a setup time estimate so that you can plan accordingly. As an example, users generally have the tool customized and ready to track billable hours within a day.
Support Services
You need to clarify how much support you expect from the employee attendance tracker vendor. Do you need email and phone support because your team is relatively new to remote attendance tracking? Are you looking for software that comes with advanced customer training resources, like video demos and tutorials? While many vendors offer the basics, such as FAQs and UI demo clips, some take it to the next level. For instance, they provide one-on-one support via video conferencing to help your team set up the system. You should also specify whether you're willing to pay extra for top-notch support or if it needs to be included in the pricing plan.
Free Trials Or Demo Availability
There are plenty of vendors that offer free trials, but some don't give you a sneak preview of their platform. This is why it's essential to ask about trials in your RFP. Ensure that there aren't any strings attached. Like you have to provide credit card info or there's a special trial version with limited features. If they don't provide test drives, inquire about demo events. For example, live webinars where you can ask questions and see how the software performs in the real world. Certain vendors require you to sign up for these events ahead of time. So, check their social media for announcements or simply request a list of upcoming events in the RFP.
Evaluation Criteria
How will you evaluate software companies? Is there a scoring system? Which key requirements are you looking for? Are there any deal breakers that vendors should be aware of? Ideally, time and attendance tracking software providers need to know how you review proposals and what to expect from your end. Try to include a deadline so that you can make your decision quickly instead of waiting a month for the responses to roll in. For example, you expect all the vendors to submit proposals by the 30th of this month if they want to be considered. Don't forget to include contact info in case they have any questions or need to ask for an extension.
Vendor Follow Up
Most vendors expect a follow-up after they send their proposals, even if it's just an email to tell them you went in a different direction. On the other hand, you may need to contact your top choices for more details, whether it's sending them questionnaires or setting up a meeting. While many software companies are ready and willing to meet with potential clients, others may not have the time to do so, or they feel that the proposal is sufficient. This is a major red flag regarding their customer care. At the very least, they should be able to completely answer a brief list of questions to put you at ease.
6. Employee Attendance Tracker Selection Mistakes
Assuming every employee is tech-savvy is a crucial mistake. Time tracking software should be intuitive, but some of your staffers may not be familiar with these apps. This is why it's crucial to look for a user-friendly UI and provide support tools to your team. For example, develop tip sheets or tutorials that explore work timers, or schedule a live event where they can ask questions and see the platform in action. Many vendors provide customer training resources that can help them overcome common hurdles as well. Here are a few other errors to avoid when choosing your new software.
Not Using An Online Directory
An exclusive online directory helps you compile a shortlist of top software companies in record time. You can evaluate pricing options, features, and support services quickly, as well as compare leading apps side by side. The key is to look for a credible directory with a proven track record. For instance, they have a strong social media presence and also post tip sheets, guides, and other buying resources. Ideally, they should also have reviews and ratings so that you can vet vendors.
Miscalculating Costs
A clear budget is crucial for time and attendance tracking software success. But how do you know which costs to include? It's a great idea to do some market research beforehand. Evaluate the top pricing models and licensing types, then adjust your budget. For example, do you prefer a one-time license or subscription-based app? What is your spending cap per user? Have you already accounted for all the payroll expenses involved, such as setting up the system? You also need to include ongoing software maintenance and monthly subscription fluctuations. It may cost X amount per user this year, but always leave a little room in your budget for price hikes.
Sacrificing Support
Most organizations assume that software implementation will go smoothly. However, it's always good to have a backup plan in place. In this case, vendor support services help you navigate IT challenges and improve tool functionality. Some companies offer phone and email support, while others have help centers that require trouble tickets. Another support service to consider is online user communities. You can simply log on to the forum to get tips from other users and troubleshoot issues anytime. If you do have to pay extra for advanced support options, consider the alternatives. Will you have to hire an IT expert to set up and customize the tool otherwise?
Not Getting Team Feedback
Employees use the time tracking software every day to clock in, request time off, and invoice clients. Thus, they should play a crucial role in the selection process. Get their feedback as soon as possible to identify your buying needs and must-have features list. What do they expect from the new software? How does it fit into their workflow? What's their level of technical expertise?
Conclusion
Time and attendance management systems empower your staffers to take charge of their schedule and maximize their workday. It also simplifies the payroll process for your HR department so that they can focus on other tasks and reduce spending. Now that you've read our comprehensive guide, check out our free articles for more insider buying secrets. We also have an exclusive directory where you can find the top time tracking software vendors in your price range. It features all the leading hour tracking vendors for your industry and budget.
The best time and attendance tracking software is feature-rich and easy to use, even if your team members are new to the world of time tracking and don't consider themselves "tech-savvy." Download our new eBook today to find the perfect platform for your remote workforce. Download your copy of Time And Attendance Tracking Software: How To Choose A System That Streamlines Your Payroll Process.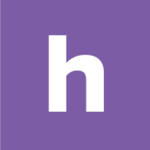 Homebase
Make work easier. Running a small business has never been harder. Homebase helps with free tools to track time and manage your team.