Earlier than Your New Rent's First Day
What remote onboarding basics should you cover before Day 1?
The first day of a new hire is a bit like the opening night of a performance. In order for everything to run smoothly, you have to work a lot behind the scenes. from the acceptance of the position to the official start of work. This work, also known as pre-boarding, involves several different departments. Good time management and cross-departmental coordination are therefore essential.
eBook publication
Remote Onboarding Guide: How to greet your new employees remotely
Support your remote recruits and prepare them for any challenge that comes their way!
4 Fundamentals of Remote Onboarding
Here are the top four things to get started before remote onboarding your new hire:
1. Prepare the necessary paperwork
The first thing on your onboarding checklist should be sorting out the paperwork. When it comes to remote onboarding, you don't have the luxury of inviting your new hire to the HR office, where they can review and sign contracts on-site. Your HR department must collect and submit all of the necessary documentation, from taxes and benefits to contact information, employment contracts, and regulatory compliance forms.
This is where cross-departmental communication can accelerate. IT can help HR find a secure way to send all of these documents online so that there are no concerns about confidentiality or the risk of delays when they are sent through the mail.
2. Send out welcome kits and equipment
Company laptops and any other equipment you make available to new employees should arrive before Day 1. This means that you have to take delivery times into account and plan accordingly. However, equipment aside, sending out a welcome pack to your remote workers is a good idea. It can include company merchandise such as a mug or thermos, a t-shirt or hoodie, a notebook and a pen, or at least a mousepad or laptop sleeve. You can also add some fun extras like access to an online training course or a subscription to a streaming service. Welcome kits help remote workers feel … well, welcome. They also help a lot with brand engagement (see point # 4).
3. Set up accounts and equipment
Here's another case where your HR and IT departments need to work together. New employees need to be registered with your HR platform and set up their email, Dropbox, Slack, Microsoft Azure or other services that your company uses. Ideally, all of this should be done with a single login to make things easier for users.
As for the devices, in addition to being shipped on time, you must also provide setup instructions and access codes. One way to do this is to book a time slot for each new hire where someone from your IT department will walk them through the specific software that needs to be installed or answer questions. However, since IT departments are typically overwhelmed, it may be wiser to create a series of step-by-step videos with instructions. This will work for most people – and you can still offer one-on-one sessions if problems arise.
4. Cultivate brand engagement
Branding is a part of the pre-boarding process that is often neglected – but it can make a huge difference in employee retention and retention. The period between when a new employee accepts a position and their official first day at work is ideal for connecting them to your brand and getting them excited about joining.
You can do this with a great welcome kit and offer parts of your remote onboarding training sooner. You can also introduce new employees to their mentors before the first day so that they can ask questions and learn more about the corporate culture. Another idea is to send them some fun facts about their future team members to give them some interesting things to talk about during their first day.
Let's recap
In order for your new employee's first day at work to be a success, there are a few things you need to do early on.
First of all, you need to gather all the necessary documents and forms and find a way to send them online safely and on time. Then you also need to make sure that work-related equipment / gadgets, as well as a welcome pack, arrive on time. Finally, you need to figure out the best way to set up accounts and provide instructions and passwords for your software.
While you're doing all of these, it's also a good idea to connect your new hires to your brand. You can send them company-related information, introduce their team members, or even get in touch with a mentor who can answer any questions you may have.
Download the e-book Remote Onboarding Guide: How To Welcome Your New Hires Even From Afar. It even comes with a handy onboarding checklist that will help you lay out all the essential elements for long-term success.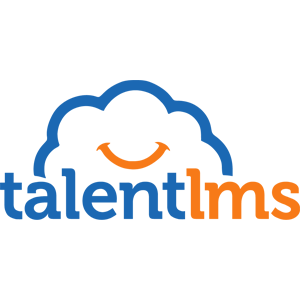 TalentLMS
Easy to learn, easy to use, and easy to like, TalentLMS is designed to get a "yes" from everyone including C-level executives, budget officers, and busy employees. Instead of checking out, your entire organization is now leaning towards training.